Shipping
(Posted on 31/03/20)
The organisation of collective crew changes at key hub ports by ship managers and owners has the potential to solve the seafarer welfare crisis currently threatening global supply chains, believes Captain Rajesh Unni, Founder and CEO of leading Singapore-based ship manager Synergy Group, which employs over 12,000 seafarers on more...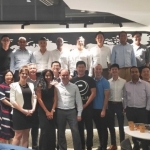 (Posted on 31/03/20)
Inmarsat, the world leader in global mobile satellite communications, is a founding member of Asia's first 'Decarbonising Shipping' initiative to harness the power of start-ups to meet UN targets on greenhouse gas emissions, which launched earlier this month.The regional initiative, based in Singapore, is part...
(Posted on 31/03/20)
On 27th March 2020 Seattle-based Maritime Training Services (MTS) joined the new Ocean Technologies Group, home to COEX, Seagull Maritime, Tero Marine and Videotel.The combination ensures that MTS will accelerate its growth and develop its services, providing certainty to MTS customers and team following the untimely passing of...
(Posted on 31/03/20)
Edward Liu, legal director with Hill Dickinson Hong Kong, has been appointed as a member of the region's Advisory Committee on Promotion of Arbitration.The appointment was made on 25 March by Teresa Cheng, secretary for justice at the Department of Justice of Hong Kong Special Administrative Region (HKSAR).Mr Liu's appointment...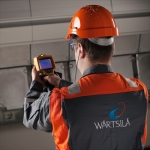 (Posted on 26/03/20)
The technology group Wärtsilä has been selected to provide the design for two new bulk and container carriers. The ships are being built for Dubai based P&O Maritime Logistics at the Fujian Mawei Shipbuilding yard in China. The order with Wärtsilä was placed in January 2020. There is an option for a third...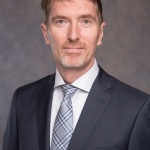 (Posted on 26/03/20)
As of 1st April, Marc van Heyningen will become the new Chief Operations Officer (COO) of Damen Shipyards Group. This completes the Executive Board of the leading Dutch maritime solutions provider.Damen Shipyards Group operates 36 shipbuilding and repair yards, employing 12,000 people worldwide. Damen has delivered more than 6,500...