Shipping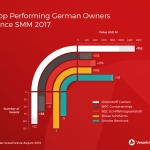 (Posted on 03/09/18)
With one of the world's leading trade fairs for the maritime industry, SMM in Hamburg this week, VesselsValue (VV) has put together an infographic looking at the best performing German owners since 2017 SMM. By comparing the every German owners' fleet value on the first day of SMM 2017 against today's fleet value, we can see...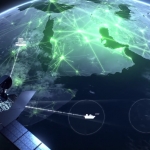 (Posted on 03/09/18)
The digital transformation of the commercial shipping industry will pass a major milestone this September. Inmarsat has today confirmed that the 5,000th ship installation of Fleet Xpress, the world's only high-speed, globally-available Ka-band VSAT service designed for mobility and available from a single operator, will be...
(Posted on 03/09/18)
Well-known maritime lawyer Gareth Williams has joined Campbell Johnston Clark (CJC) as a director of its Singapore office, sustaining the international shipping law firm's drive to grow by attracting acknowledged experts. Williams, who is a specialist in dry work, joins CJC from HFW Singapore. The new appointment reflects...
(Posted on 03/09/18)
Singtel and KVH Industries, Inc, a global satellite and maritime communications provider, has announced a partnership to provide shipping companies a seamless broadband satellite service with KVH's mini-VSAT BroadbandSM satellite connectivity to help accelerate the digital transformation of the maritime industry across the...
(Posted on 03/09/18)
On August 25, 2018, the crew of CSL Welland was involved in a rescue operation that saved a man's life."We commend Captain Wilson Walters and his crew for this act of heroism that is a true testament to the professionalism, teamwork and courage of the crew," said Louis Martel, CSL President and CEO. &...
(Posted on 03/09/18)
Navios Maritime Holdings Inc. has announced the appointment of Jeremy J. Bryan as Chief Operating Officer of Navios Corporationeffective as of 1 February, 2019.Angeliki Frangou stated, "We welcome Jeremy to the Navios Group. Jeremy is a trusted leader whose unique background adds significant...