Shipping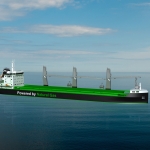 (Posted on 12/05/20)
ESL Shipping has published its sustainability report for year 2019. The report gives an insight into the company's continuous work to improve sustainability and responsibility in daily dry bulk shipping operations.ESL Shipping Ltd is the leading carrier of dry bulk cargoes in the Baltic region. The company's main clients...
(Posted on 12/05/20)
MCTC has announced that it has opened an office in Singapore to service its growing client base in this important international maritime hub. The experienced team at MCTC Singapore will support local clients as well as the galley crews through regular vessel visits in the port.Christian Ioannou, MCTC Managing Director, said: &ldquo...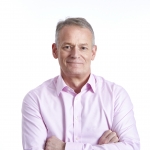 (Posted on 06/05/20)
A new offering from North P&I Club is designed for larger ocean-going vessels and will complement the H&M insurance already available from Sunderland Marine for fishing vessels and other small craft. North expect that the new line will be taken up by a number of Members, whilst it is also open to non-Members. The focus from...
(Posted on 06/05/20)
The Thome Group has successfully undergone a series of remote audits with DNV GL in various locations due to the widespread lockdown restrictions across the globe.Thome Mumbai office's annual ISO 9001:2015 audit was performed online using video conferencing software which enabled document sharing and discussions to take place...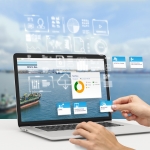 (Posted on 06/05/20)
The maritime industry can benefit from digital technologies in a way that can have an immediate and transformative impact on design, operations, business models, and environmental impact. To harness this transformational power, the world's leading classification society DNV GL and technology company Alpha Ori Technologies (...
(Posted on 06/05/20)
SMM, the leading international maritime trade fair, has been postponed to 2-5 February 2021 in response to the coronavirus pandemic and its global impact on major events and international travelling."The continued highly dynamic development of COVID-19 and the resulting ban on major events have left us no other choice but...