Shipping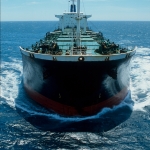 (Posted on 21/06/18)
The outlook for the global shipping sector for the next 12 months remains stable on the back of expected supply-demand improvements in the dry bulk and container shipping segments and overall sector earnings growth of 4%-5%, says Moody's Investors Service in a report published this week. However, the outlook for the tanker segment...
(Posted on 21/06/18)
The shipping industry, as represented by its international trade associations (BIMCO, ICS, INTERCARGO, INTERTANKO and WSC), calls on the Member States of the International Maritime Organization (IMO) to make progress on key challenges around the global sulphur cap to avoid compromising safety or unfairly penalising individual ships...
(Posted on 21/06/18)
UK P&I Club, a leading provider of P&I insurance and other services to the international shipping community, has launched its 'Investing in a Safer Tomorrow' competition to coincide with its 150th anniversary. The competition, which has a prize fund of $50,000, challenges students and those embarking on a maritime...
(Posted on 21/06/18)
NYK, together with Asahi Shipping, has concluded a long-term contract with Kobe Steel Ltd. for the transport of coal for up to 20 years aboard a newly built ship. After delivery of the new vessel from Oshima Shipbuilding in 2021, the ship will transport coal from locations outside Japan to mainly the city of Kobe.This ship will...
(Posted on 21/06/18)
The Liberian Registry has agreed a framework co-operation Memorandum of Understanding (MoU) with the China Classification Society (CCS) as the latest step in its strategy to collaborate effectively with its long-term key industry stakeholders.Under the terms of the MoU, the Liberian Registry's technical competence will be...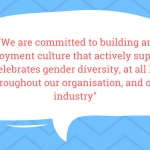 (Posted on 15/06/18)
Leading members of industry body Maritime UK have signed a pledge aimed at supporting gender diversity and inclusion across the sector.The women in Maritime pledge follows the creation of the Women in Maritime Taskforce, which promotes maritime activities as a career vocation for women in the sector and seeks to resolve gender inequality...