Shipping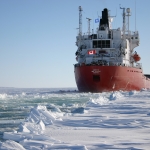 (Posted on 11/11/19)
Maritime trade between Arctic destinations and the rest of the world is expected to expand and an increasing number of ships are now undertaking voyages in polar waters. Technical developments in ship design and equipment continue to facilitate more and more ship operations in remote polar areas, despite challenging and unpredictable...
(Posted on 11/11/19)
Seanergy Maritime Holdings Corp. has announced its financial results for the third quarter and nine months ended 30 September, 2019.Seanergy is the only pure-play Capesize shipping company listed in the US capital markets and provides marine dry bulk transportation services through a modern fleet of 10 Capesize vessels, with a cargo...
(Posted on 11/11/19)
Keeping in touch at sea, even in an emergency, is now easier and affordable – thanks to a new lightweight satellite communication terminal.Thuraya MarineStar, being unveiled during the Europort event in Rotterdam, blends robust design with unprecedented functionality and unmatched levels of value to provide flawless voice...
(Posted on 11/11/19)
To further strengthen its presence in Europe, leading Classification Society the Indian Register of Shipping (IRClass) has opened an office in the Netherlands.The office is located in Leiden and has been operational for a while, being managed by IRClass' London office."Opening an office in the Netherlands is important...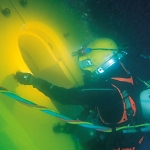 (Posted on 04/11/19)
When damage to propellers occurs due to impact with ice and other debris Hydrex can help you, even if the damage is quite extensive.A ship with bent or cracked propeller blades might experience severe vibrations while sailing. The classification society might demand a repair before the vessel is allowed to continue its voyage. Hydrex...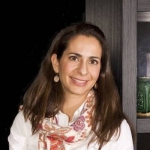 (Posted on 04/11/19)
Diana Shipping Inc., a global shipping company specializing in the ownership of dry bulk vessels, has announced the appointment of Ms. Semiramis Paliou to the office of Deputy Chief Executive Officer, effective immediately. She is the daughter of Diana founder Simos Palios. Ms. Paliou has served as a director of the Company since...