Shipping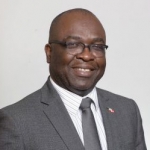 (Posted on 09/04/20)
The Bahamas steadfast commitment to quality and safety has once again been recognised by the United States Coast Guard (USCG) through its Qualship 21 programme (Quality Shipping for the 21st Century).The Bahamas Maritime Authority (BMA) is proud to be included in the USCG 'Qualship 21' list which recognises the quality of Bahamas...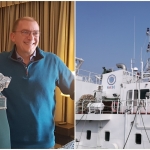 (Posted on 06/04/20)
NovaAlgoma Short Sea Carriers ("NASC"), a joint venture of Algoma Central Corporation and Nova Marine Holdings SA has announced they have taken delivery of the Sider Buffalo, a 6,800 deadweight ("DWT") mini-bulker from the Ningbo Xinle Shipyard (the "Shipyard") in China. The Sider Buffalo is the...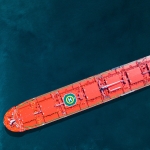 (Posted on 06/04/20)
With the successful outcome of the pilot project, Klaveness Ship Management (Klaveness) now expands its contract with Veracity to include another eight of its vessels. The pilot project has shown that reduction in fuel consumption can be achieved by combining and visualizing operational, positioning and engine data. The new contract...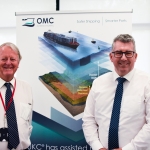 (Posted on 06/04/20)
OMC International recently hosted the Hon. Keith Pitt MP, Minister for Resources, Water andNorthern Australia at its head office, where Minister Pitt was given an overview of OMC'sDynamic Under Keel Clearance technology. This world leading, locally developed e-navigationand port optimisation software provides enormous benefits...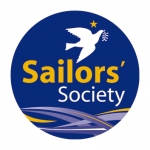 (Posted on 06/04/20)
International maritime welfare charity Sailors' Society has launched a suite of practical resources including advice, contacts and podcasts to help seafarers during the coronavirus crisis.The organisation, which has stood beside seafarers through many dark times during its 202-year history, including two world wars, has also set...
(Posted on 06/04/20)
A new solution from GTMaritime counters a major cyber security weakness of ships at sea by deploying critical software and security patches to protect shipboard systems before threats emerge. GTDeploy provides a software deployment platform to deliver security updates to ships wherever they are in the world 'in the background...