Shipping
(Posted on 11/10/18)
Synergy Group has launched a new counselling service aimed at improving mental health support for sea and shore-based maritime personnel.iCALL is a free psychological helpline for the worldwide maritime community available 24/7 in nine different languages via phone, email and the chat-based nULTA App."Numerous studies into...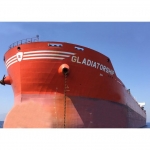 (Posted on 04/10/18)
Seanergy Maritime Holdings Corp. has announced that it has entered into definitive agreements with unaffiliated third parties for the purchase of a modern secondhand Capesize vessel and the sale of two Supramax drybulk vessels. The transactions are expected to be completed in the fourth quarter of 2018. Following these transactions...
(Posted on 04/10/18)
GTMaritime, the maritime communication specialists, are celebrating 20 years of delivering essential maritime communications with excellence. Since 1998 GTMaritime has been providing a range of technology solutions to the maritime industry that serve to enable effective communications over satellite.In addition to providing the...
(Posted on 04/10/18)
Glander International Bunkering, a leading marine fuel and lubricant trading firm, has now opened in Valencia, Spain.The Valencia office will be the company's seventh office globally and third service point in Europe, serving clients in the Mediterranean and Spanish-speaking regions.As the new Managing Director of the Spain...
(Posted on 04/10/18)
One of the world's leading paint and coating suppliers, Jotun, has co-operated with Seagull Maritime AS, to develop an informative set of e-learning modules on the theme of onboard paint maintenance, with emphasis on in-service treatments.Corrosion is an enemy of any steel structure in a salt-water environment. One of the...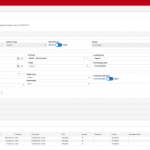 (Posted on 28/09/18)
On 20th September 2018, Singular Point released MARiS, a complete commercial shipping and chartering solution, designed to fulfil Singular Point vision to provide the market with the most advanced solutions, allowing companies to finally take back the ownership of their processes and intellectual property. "We are very proud...