Shipping
(Posted on 10/09/19)
Leading Classification Society ClassNK has established a cross-sectional cyber security project team made up of ship and security experts of the Society in order to accelerate its cyber security service in response to the expanding needs of clients.Cyber security for ships is entering a practical stage, including the Maritime Safety...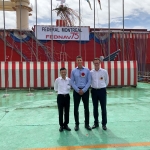 (Posted on 03/09/19)
Fednav Limited has taken delivery of the Federal Montreal, its newest Great Lakes-suitable handysize vessel, at the Oshima Shipyard in Japan. The ceremony was attended by senior management from both Fednav and the shipyard.The Federal Montreal is a 34,500 DWT international ice-class bulk carrier, flagged in the Marshall Islands....
(Posted on 03/09/19)
ESL Shipping Ltd., part of Aspo Group, has acquired bulk carrier Alppila from SEB Leasing. The acquisition was made in accordance with the terms and conditions of the lease agreement signed in 2011.Designed to meet the needs of ESL Shipping's customers, m/s Alppila is a self-unloading bulk carrier specially built for Baltic Sea...
(Posted on 03/09/19)
Belships ASA has agreed 7 year bareboat charters for two 61,000 dwt Ultramax bulk carrier newbuildings. The vessels will be delivered by a Japanese shipyard during the fourth quarter of 2019 and first quarter of 2020.The estimated cash breakeven for the Vessels upon delivery is about USD 11,000 per day including operational expenses...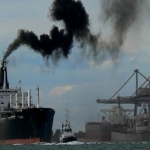 (Posted on 28/08/19)
Leading classification society ClassNK has undergone structural changes that include an integration of its point of contacts in order to more quickly and efficiently support clients with the IMO's upcoming Sulphur Cap which will be globally enforced starting in January of 2020.In light of the increasingly strengthening SOx...
(Posted on 28/08/19)
Essar Shipping Ltd (ESL) has announced that seven of the 12 vessels in its fleet have been recognised by the United States Coast Guard's Automated Mutual Assistance Vessel Rescue (AMVER) System Programme for their outstanding commitment to safety at sea. The award ceremony was held in Mumbai on 22 August 2019.The seven vessels...