Shipping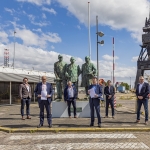 (Posted on 18/05/20)
Damen Shiprepair Harbour & Voyage (DSHV) has signed a joint partnership cooperation with Verolme Special Equipment for the provision of services to exhaust gas cleaning systems (EGCS), widely known as Marine Scrubbers. The agreement arose from a mutual understanding that both parties' clients were seeking wider availability...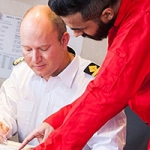 (Posted on 18/05/20)
Maritime Payment Solutions, LLC, a global, industry-leading provider of payment solutions for maritime companies, has announced the introduction of ShipMoney Virtual Cards and the Transfer Marketplace, two new services designed to expedite payments to crew members and their families while providing a broad range of remittance options...
(Posted on 18/05/20)
Leading Classification Society ClassNK granted an Approval in Principle (AiP) to Nippon Yusen Kabushiki Kaisha (NYK Line) and MTI Co., Ltd. MTI) for their joint project on the concept design of an autonomous ship framework (development code "APExS").ClassNK is involved in various demonstration projects and continuously...
(Posted on 18/05/20)
After a third consecutive renewal with a zero general increase, Britannia's total calls and premiums for 2019/20 were down marginally on the prior year. However, lower claims incurred in the financial year resulted in a satisfactory underwriting surplus of USD29.3m and a net loss ratio of 79.9% (2018/19 – 83.8%). The...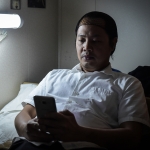 (Posted on 12/05/20)
International maritime welfare charity Sailors' Society has launched a dedicated helpline for seafarers and their families.The confidential, 24 hour service is there to offer support and welfare to those worried or adversely affected by the coronavirus pandemic.Sandra Welch, the charity's COO and director of programme, said: &ldquo...
(Posted on 12/05/20)
Scorpio Bulkers Inc. has reported its results for the three months ended March 31, 2020.The Company also announced that on May 11, 2020, its Board of Directors declared a quarterly cash dividend of $0.05 per share on the Company's common shares.Share and per share results included herein have been retroactively adjusted to...