Shipping
(Posted on 15/10/19)
Capt Heinrich Schoeller, Chairman of Columbia Shipmanagement (CSM) and the Columbia Board of Directors, welcomed over 600 invited guests, staff and senior management to a party in the grounds of the company's offices in Limassol, Cyprus to celebrate 40 years of Columbia supplying quality shipmanagement services to the global...
(Posted on 15/10/19)
"Digitalization brings great benefits and has the potential to create greater equality in the world", said Nabil Ben Soussia, IEC Telecom's Vice-President Maritime. "The reality is that the train is leaving the station and individuals and organisations need to get on board quickly," he advised.&ldquo...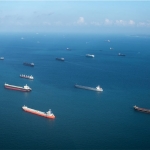 (Posted on 09/10/19)
The International Association of Dry Cargo Shipowners, INTERCARGO held its Annual General Meeting, Executive and Technical Committees' meetings in Athens on 3 and 4 October amid concerns over the application of 2020 sulphur rules. The organisation re-iterated its commitment to a safe, efficient, high quality and environmentally...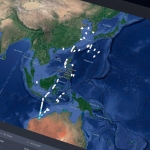 (Posted on 09/10/19)
BHP's Maritime and Supply Chain Excellence team and Klaveness Digital are working together to drive the development of new shipping and logistics platforms to improve the way the industry collaborates and shares scheduling and vessel information.The concept will enable BHP and its partners to access the same shipping information...
(Posted on 09/10/19)
Palau International Ship Registry (PISR) has completed a survey (IMO 2020 Sulphur Regulation | Your Opinion Matters) and the results show more than 44% of ship owners, operators and managers saying they will definitely comply with the forthcoming IMO regulations.The PISR survey was conducted over a six month period starting in April...
(Posted on 09/10/19)
Leading Classification Society ClassNK has released "Guidelines for Remote Surveys" in preparation for carrying out remote surveys using ICT (Information and Communication Technology). The guidelines outline requirements to apply to remote surveys for some types of occasional surveys, and from now on ClassNK will implement...