Shipping
(Posted on 11/03/19)
MacGregor, part of Cargotec, has signed an agreement with Ocean Sourcing Pte Ltd to support MacGregor equipment installed on the Anglo Eastern Univan Group fleet of 650 managed vessels around half of which are bulk carriers. The agreement was signed in Singapore in February.Anglo-Eastern is a leading global provider of ship management...
(Posted on 11/03/19)
KVH Industries, Inc., a leader in mobile connectivity, announced that it recently shipped its 9,000th mini-VSAT Broadband system. KVH's TracPhone V-series antenna systems are designed to provide satellite broadband connectivity to commercial vessels and leisure yachts around the world, by utilizing advanced satellite technology...
(Posted on 11/03/19)
Inmarsat, the global leader in mobile satellite communications, is staying ahead of fast-changing dynamics in ship connectivity by launching Crew Xpress, a new service for crew available as part of an ever increasing number of services on Fleet Xpress.The new service package includes a managed Wi-Fi solution 'Fleet Hotspot...
(Posted on 11/03/19)
World Fuel Services (WFS), via its fully owned subsidiary Gib Oil Limited, has extended its capacity in the port of Gibraltar with the addition of two barges to its physical bunker operations.The barges, dedicated to Marine Gasoil and Ultra Low Sulphur Diesel, also offer the option for multiple product segregation. This new operational...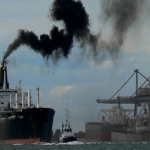 (Posted on 26/02/19)
The Clean Shipping Alliance 2020 has expressed strong concerns about a proposal submitted by the European Commission (EC) which urges the International Maritime Organization (IMO) to change its Exhaust Gas Cleaning System ("scrubber") guidelines.The proposal, which the Commission submitted to IMO on the 8 February deadline...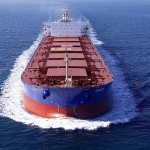 (Posted on 26/02/19)
Safe Bulkers, Inc., an international provider of marine drybulk transportation services, has announced its unaudited financial results for the three and twelvemonths period ended 31 December, 2018.Dr. Loukas Barmparis, President of the Company, said: ''We closed 2018 profitably, having refinanced a largeportion of our...