Shipping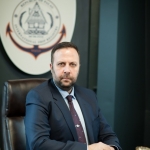 (Posted on 20/05/19)
The world's fastest growing digital ship registry has recorded a zero percentage detention record with the United States Coastguard (USCG) in the latest figures issued for 2016-2018 Port State Control examinations.The USCG targets flags for additional Port State Control examinations if their detention ratio scores are higher...
(Posted on 20/05/19)
US-headquartered Seahawk Services is now offering marine fuel analysis and bunker quantity and investigation surveys from a new base in Singapore, and the company is set to open a fuel testing lab at the global bunkering hub by Q3 2019.Seahawk Services was established by company President, Wajdi Abdmessih, who has over 25 years&...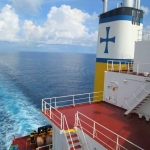 (Posted on 14/05/19)
Diana Shipping Inc., a global shipping company specializing in the ownership of dry bulk vessels, has reported net income of $3.0 million and net income attributed to common stockholders of $1.5 million for the first quarter of 2019, including a $4.8 million impairment loss. This compares to a net loss of $3.1 million and net loss...
(Posted on 14/05/19)
Britannia has become the first P&I Club to be accepted as a member of the Maritime Anti-Corruption Network (MACN).Established in 2011 by a group of maritime companies committed to eradicating the industry of all forms of corruption, MACN has grown into a global business network of over 100 members, representing a sizeable percentage...
(Posted on 14/05/19)
Oakley Capital Investments Limited has announced that Oakley Capital IV2 has partnered with the management teams of SG MidCo AS ("Seagull"), and Videotel Marine Asia Limited and Super Dragon Limited, to acquire majority stakes in the businesses from their current shareholders Herkules Private Equity Fund IV and KVH Industries...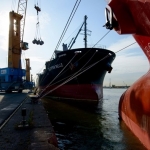 (Posted on 08/05/19)
Clipper Bulk A/S, a global operator of Handysize and Supramax vessels, has announced a series of initiatives to strengthen its business platform amid continued weak markets. Initiatives include agreements to strengthen the company's financial position, downsizing of organization and office network, other cost savings, changes...