Shipping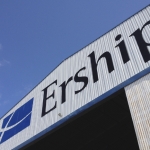 (Posted on 07/09/20)
The merger of BAI SEA and ERSHIP is a result of both companies seeking to strengthen their position in the chartering market. The know-how and extensive network will further enhance a clear, competitive, and dedicated service to clients.BAI SEA Chartering, part of the ALGEPOSA GROUP, has more than 15 years chartering experience...
(Posted on 07/09/20)
International maritime welfare charity Sailors' Society recently marked the fifth year of its longstanding Wellness at Sea partnership with containership operator and manager, Seaspan Ship Management. Thousands of Seaspan crew have benefitted from Sailors' Society's Wellness at Sea programme, which aims to...
(Posted on 07/09/20)
Leading Classification Society ClassNK, in cooperation with Kawasaki Kisen Kaisha, Ltd. ("K" Line) and Mitsubishi Shipbuilding Co., Ltd., a part of Mitsubishi Heavy Industries (MHI) group, will conduct test operations and measurements for a small scale ship-based CO2 capture demonstration plant, in order to verify the...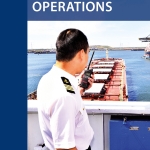 (Posted on 28/08/20)
Bulk carriers are the workhorses of international maritime trade. Those responsible for operating them need to manage significant risks inherent to the dry bulk trade. Certain cargoes can deplete oxygen, catch fire, explode, corrode holds or simply deteriorate. At terminals, the Master may come under pressure to accept cargoes that...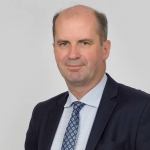 (Posted on 28/08/20)
It is with great sadness that Hill Dickinson has announced the untimely passing of the managing partner of its Greek office, Patrick Hawkins. Patrick died in hospital on Thursday 20 August 2020, having suffered a heart attack in early July. His funeral took place in Athens on Monday (August 24).Announcing his death, David Wareing...
(Posted on 28/08/20)
North P&I has strengthened its FD&D leadership team in Greece with the appointment of Antigone Yanniotis and Gillian Stanton to the roles of Deputy Director (FD&D) Greece, demonstrating North's continuing dedication to providing the highest standards of FD&D service to its local members.Taking effect from 1...