Shipping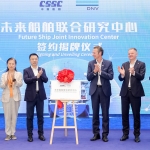 (Posted on 21/06/23)
Leading classification society DNV and China State Shipbuilding Corporation (CSSC), the world's leading shipbuilding group, have established a Future Ship Joint Innovation Centre in Shanghai. The Centre will allow both companies to cooperate on ship and offshore field technical innovation, advance in decarbonization and digitalization...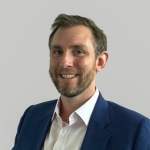 (Posted on 21/06/23)
Idwal, a leading provider of maritime intelligence and inspection services, has announced the launch of its pioneering vessel-level Environmental, Social, and Governance (ESG) report. This groundbreaking report offers visibility into the ESG performance of an individual asset, including how corporate principles translate into on...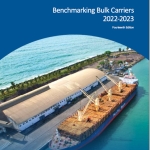 (Posted on 12/06/23)
Despite a steady increase in port state control detention rates following the pandemic in all regions, INTERCARGO-entered vessels consistently outdid industry performance indicators in both deficiencies and detentions, as shown by the latest edition of its annual Benchmarking Report.The Benchmarking Bulk Carriers 2022-2023 Report...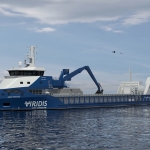 (Posted on 09/06/23)
Classification society DNV has awarded Viridis Bulk Carriers, an Approval in Principle (AiP) for their ammonia fuelled short sea bulk carrier design. The certificate was presented during the Nor-Shipping trade fair at the DNV stand.As the maritime industry is looking to bend the carbon curve towards zero, green ammonia is one of...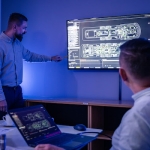 (Posted on 09/06/23)
Global Survival Technology solutions provider Survitec aims to substantially improve onboard ship safety with a new interactive safety management solution. The solution, a Safety Management and Rapid Response Technology Interface (SMARR-TI), uses a graphical monitoring interface to integrate fire detection and fire suppression systems...
(Posted on 09/06/23)
Columbia Shipmanagement Ltd. has reaffirmed its commitment to environmental sustainability through its ongoing partnership with the AKTI Project and Research Centre. The collaboration aims to address the pressing issue of coastal microplastics in the waters off the coast of Cyprus.As a leading global ship management company, Columbia...