Shipping
(Posted on 11/09/18)
At the United Nations in New York, the International Chamber of Shipping (ICS) is representing shipowners at the start of a major negotiation to agree a new legal instrument for the protection of the ocean under the UN Convention on the Law of the Sea (UNCLOS) – which will apply to 'high seas' areas 'beyond...
(Posted on 11/09/18)
Japan-headquartered Nippon Paint Marine has introduced what is thought the world's first biocide-free, low friction self-polishing copolymer (SPC) antifouling technology.Aquaterras, a product name derived from the Japanese word for shining and the Latin for water – Shining Water – is an entirely new type of marine...
(Posted on 11/09/18)
DNV GL – Maritime has released its second Maritime Forecast to 2050, part of a suite of Energy Transition Outlook (ETO) reports launched today in London. The Forecast provides an independent forecast of the maritime energy future and examines how the energy transition will affect the shipping industry."The energy transition...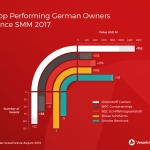 (Posted on 03/09/18)
With one of the world's leading trade fairs for the maritime industry, SMM in Hamburg this week, VesselsValue (VV) has put together an infographic looking at the best performing German owners since 2017 SMM. By comparing the every German owners' fleet value on the first day of SMM 2017 against today's fleet value, we can see...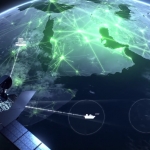 (Posted on 03/09/18)
The digital transformation of the commercial shipping industry will pass a major milestone this September. Inmarsat has today confirmed that the 5,000th ship installation of Fleet Xpress, the world's only high-speed, globally-available Ka-band VSAT service designed for mobility and available from a single operator, will be...
(Posted on 03/09/18)
Well-known maritime lawyer Gareth Williams has joined Campbell Johnston Clark (CJC) as a director of its Singapore office, sustaining the international shipping law firm's drive to grow by attracting acknowledged experts. Williams, who is a specialist in dry work, joins CJC from HFW Singapore. The new appointment reflects...