Shipping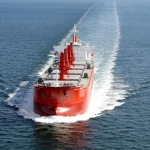 (Posted on 22/01/19)
Hamburg Süd and The China Navigation Company (CNCo), a subsidiary of the Swire Group, have announced an agreement for CNCo to acquire the bulk shipping business in Hamburg Süd which includes Rudolf A. Oetker (RAO), Furness Withy Chartering and the bulk activities in Alianca Navegacão (Aliabulk). The bulk shipping...
(Posted on 22/01/19)
Algoma Central Corporation, a leading provider of marine transportation services, has announced that it has received full refund of all instalment payments made in connection with the now-cancelled shipbuilding contracts with Uljanik d.d. and 3Maj Shipyard of Croatia.Algoma entered into five shipbuilding contracts with 3Maj Shipyard...
(Posted on 22/01/19)
The Swedish Club has launched its new edition of Claims at a Glance, a whistle-stop tour of cases and statistics taken from its experiences in Loss Prevention over the last three years. Claims at a Glance offers the Club's own perspective on some of the real-life cases it has recently dealt with and provides updates on some...
(Posted on 22/01/19)
The Indian Register of Shipping (IRClass) and the Government of Assam, a key state in India's north-east, has signed a Memorandum of Understanding (MoU) to further enhance the state's inland water transport (IWT) system to improve commuter safety.The MOU follows the funding agreement between the Government of Assam and...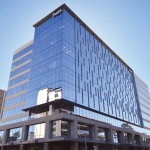 (Posted on 14/01/19)
ABS has held its official ribbon-cutting ceremony, formally opening its new global headquarters. Anchoring the CityPlace 2 development, the building is located at 1701 City Place Drive, Spring, Texas."This is a significant milestone in our 157-year history and reaffirms our commitment to provide industry-leading safety and...
(Posted on 14/01/19)
The largest single volume order received for the barnacle-repelling antifouling ingredient Selektope coupled with strong commercial developments in late 2018 will see the number of ships using Selektope-containing antifouling coatings more than double in 2019.Placed by one of the industry's leading marine coating manufacturers...