Shipping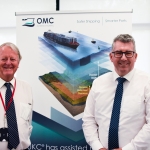 (Posted on 06/04/20)
OMC International recently hosted the Hon. Keith Pitt MP, Minister for Resources, Water andNorthern Australia at its head office, where Minister Pitt was given an overview of OMC'sDynamic Under Keel Clearance technology. This world leading, locally developed e-navigationand port optimisation software provides enormous benefits...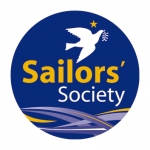 (Posted on 06/04/20)
International maritime welfare charity Sailors' Society has launched a suite of practical resources including advice, contacts and podcasts to help seafarers during the coronavirus crisis.The organisation, which has stood beside seafarers through many dark times during its 202-year history, including two world wars, has also set...
(Posted on 06/04/20)
A new solution from GTMaritime counters a major cyber security weakness of ships at sea by deploying critical software and security patches to protect shipboard systems before threats emerge. GTDeploy provides a software deployment platform to deliver security updates to ships wherever they are in the world 'in the background...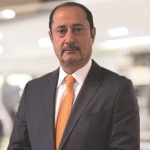 (Posted on 31/03/20)
Ship suppliers should be given 'essential worker' status to enable them to keep the world's ships stocked with vital supplies and spare parts during the global coronavirus pandemic, says the International Ship Suppliers & Services Association (ISSA).Responding to complaints from ship supply companies that they...
(Posted on 31/03/20)
The organisation of collective crew changes at key hub ports by ship managers and owners has the potential to solve the seafarer welfare crisis currently threatening global supply chains, believes Captain Rajesh Unni, Founder and CEO of leading Singapore-based ship manager Synergy Group, which employs over 12,000 seafarers on more...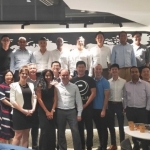 (Posted on 31/03/20)
Inmarsat, the world leader in global mobile satellite communications, is a founding member of Asia's first 'Decarbonising Shipping' initiative to harness the power of start-ups to meet UN targets on greenhouse gas emissions, which launched earlier this month.The regional initiative, based in Singapore, is part...