Shipping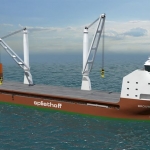 (Posted on 03/12/19)
The technology group Wärtsilä has been selected to supply a comprehensive package of solutions for two new state-of-the-art vessels being built for the Netherlands-based shipping company Spliethoff. The ships are under construction at the Fujian Mawei Shipbuilding yard in China. The order with Wärtsilä is booked...
(Posted on 03/12/19)
The fundamental balance in the market has worsened in 2019 with supply growth outstripping demand, and BIMCO expects that this will continue into 2020.After peaking in September, the fundamentals of the market have begun to drag on freight rates – although the rates remain above the average experienced so far this year, buoyed...
(Posted on 03/12/19)
Jamaica has confirmed its position at the heart of international maritime legislature after being re-elected to Category C of the Council of the International Maritime Organization (IMO).Jamaica, was re-elected on Friday, November 29, 2019, during the 31st session of the IMO Assembly held at the IMO Headquarters in London, to serve...
(Posted on 03/12/19)
Leading Classification Society ClassNK has concluded a joint research agreement for developing advanced condition-based maintenance (CBM), a new maintenance and management process for engine machinery plants, and establishing a new classification survey scheme based on CBM.In the joint research project, engine conditions will...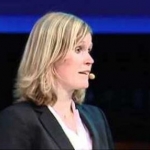 (Posted on 22/11/19)
Golden Ocean Group Limited has announced that Ms. Birgitte Ringstad Vartdal, CEO of Golden Ocean Management AS, has submitted her notice of resignation. Ms. Vartdal has held the position as CEO since April 2016, and before that served as CFO since June 2010.Golden Ocean Group Limited is a leading international dry bulk shipping...
(Posted on 22/11/19)
Tromsø-based Dualog and Tokyo-headquartered NYK, one of the world's largest shipping companies, have signed a long-term Industrial Research and Development project agreement.The agreement is supported by Innovation Norway, and will see the development of digitised products and services across a testbed of 50 vessels...