Shipping
(Posted on 08/08/19)
Leading Classification Society ClassNK is participating in the "Cross-industrial Working Group Related to Zero Emission Alternative Ship Fuels" established by the CCR Study Group. This working group which ClassNK acts as secretariat to aims to reduce CO2 emissions in the international value chain by use of methane synthesized...
(Posted on 08/08/19)
The Singapore Shipping Association (SSA)—the industry voice of Singapore's maritime community—has organised its inaugural Tech and Demo Day, during which it announced the formation of a new Digital Transformation Committee.The Tech and Demo Day aims to help shipping companies—including the small and medium...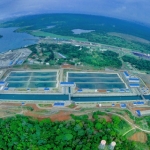 (Posted on 31/07/19)
The Panama Canal Authority (ACP) is conducting a public consultation on a proposal to adjust the Panama Canal tolls for containerships, vehicle carriers, dry bulk carriers, tankers, chemical carriers, LPG and LNG vessels, passenger vessels and small vessels. The proposed new toll charges are anticipated to enter into effect on 1...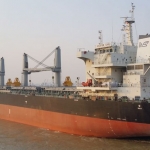 (Posted on 31/07/19)
Eagle Bulk Shipping Inc., one of the world's largest owner-operators within the Supramax / Ultramax segment, has reported financial results for the three and six months ended June 30, 2019.Gary Vogel, Eagle Bulk's CEO, commented, "Our results for the second quarter are reflective of the challenging freight environment in the...
(Posted on 31/07/19)
Scorpio Bulkers has seen second-quarter profits rise as it reports results for the three months ended June 30, 2019.The Company also announced that, its Board of Directors declared a quarterly cash dividend of $0.02 per share on the Company's common shares.Scorpio Bulkers Inc. is a provider of marine transportation of dry...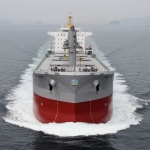 (Posted on 31/07/19)
Dry Bulk operator Marfin Management and Solar Panel specialists Solbian have announced the introduction of a first solar installation on a bulk carrier ship. This system has been installed on Paolo Topic vessel, a bulk carrier, managed by Marfin Management S.A.M. The project was officialised with the signature of an agreement on...