Shipping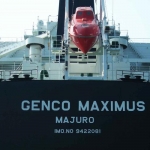 (Posted on 14/09/18)
Genco Shipping & Trading Limited has announced that it has taken delivery of the Genco Defender and the Genco Liberty, two 2016-built 180,000 dwt Capesize vessels, as well as the Genco Columbia, a 2016-built 60,000 dwt Ultramax vessel in September 2018. These deliveries complete the two vessel acquisitions that Genco announced...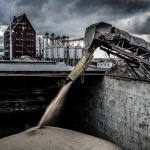 (Posted on 14/09/18)
On a recent visit to the Gdynia head office of Morska Agencja Gdynia (MAG), Vice President, Krzysztof Laskowski told IBJ, "We are currently undergoing a restructuring of the business because of the dynamic market we operate in. The company has to balance risks against margins in the various sectors we operate in as some activities...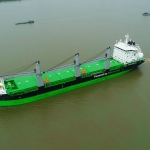 (Posted on 11/09/18)
Viikki, the world's most eco-friendly bulk carrier, has been delivered to Aspo Group's ESL Shipping from the Jinling shipyard in Nanjing, China. Viikki's sister ship Haaga was delivered on August 20. The 160-meter, LNG-fueled vessel of 25,600 dwt emits over 50 percent less carbon dioxide than the previous generation of vessels."...
(Posted on 11/09/18)
At the United Nations in New York, the International Chamber of Shipping (ICS) is representing shipowners at the start of a major negotiation to agree a new legal instrument for the protection of the ocean under the UN Convention on the Law of the Sea (UNCLOS) – which will apply to 'high seas' areas 'beyond...
(Posted on 11/09/18)
Japan-headquartered Nippon Paint Marine has introduced what is thought the world's first biocide-free, low friction self-polishing copolymer (SPC) antifouling technology.Aquaterras, a product name derived from the Japanese word for shining and the Latin for water – Shining Water – is an entirely new type of marine...
(Posted on 11/09/18)
DNV GL – Maritime has released its second Maritime Forecast to 2050, part of a suite of Energy Transition Outlook (ETO) reports launched today in London. The Forecast provides an independent forecast of the maritime energy future and examines how the energy transition will affect the shipping industry."The energy transition...