Ports & Logistics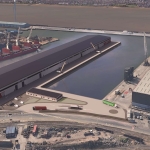 (Posted on 05/06/23)
Peel Ports Group is investing £28 million on a new facility at the Port of Liverpool in its biggest single investment in warehousing this year.Construction of the 240,000 square foot warehouse at the leading port operator's Alexandra Dock is to begin later this month.The new facility, referred to as Alexandra Dock Multi...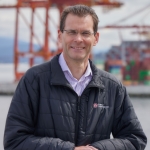 (Posted on 02/06/23)
Vancouver Fraser Port Authority CEO Robin Silvester has announced that he will be leaving the port authority after more than 14 years leading the organization.The Port of Vancouver is Canada's largest port, and the third largest in North America by tonnes of cargo."It is time for a new challenge for me, and to make space...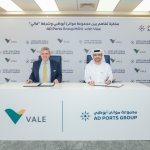 (Posted on 31/05/23)
AD Ports Group , the Abu Dhabi based leading facilitator of global trade, logistics and industry, has announced the signing of a Memorandum of Understanding (MoU) with the world's largest producer of iron ore and nickel, and one of the largest logistics operators in Brazil, Vale S. A. (Vale), to develop a Mega Hub in Abu Dhabi...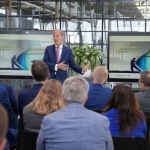 (Posted on 31/05/23)
The World Port Climate Action Program (WPCAP) will be extended with a new focus on shore power, new fuels and green shipping corridors.This was agreed by the CEOs and leaders of 12 leading ports at a meeting in Rotterdam on the occasion of the first five years of the program. WPCAP members praised the program for its important contribution...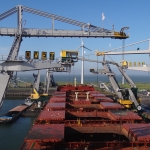 (Posted on 30/05/23)
Ships sailing from the North Sea via the Westerschelde to unload dry bulk goods at OVET's quay in Vlissingen can now enter with a draught of 16.80 metres. That is 10 cm more than was possible until now.Previously, ships with draughts of up to 16.70 metres could dock at OVET's dry bulk terminal in Vlissingen. But from now on, a vessel...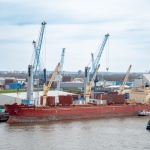 (Posted on 23/05/23)
The problematic trend in the world economy is affecting Port of Hamburg throughput figures. As in other ports of Northern Europe, seaborne cargo throughput is falling, yet the trend in certain sea trades is positive. As an all-purpose port, Hamburg is profiting from a rise in bulk cargo handling. As elsewhere, in the Port of Hamburg...