Ports & Logistics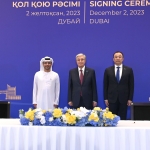 (Posted on 03/12/23)
In the presence of Kassym-Jomart Tokayev, President of the Republic of Kazakhstan, AD Ports Group, a global leader in trade, logistics and industry, has signed an agreement with Kazakhstan Temir Zholy JSC (Kazakhstan Railways), a national railway company and a leader in transportation and logistics in Central Asia, to form a joint...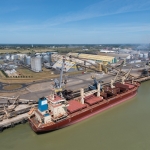 (Posted on 03/12/23)
Lhyfe, a global pioneer in the production of renewable green hydrogen for transportation and industrial applications, has announced that it has won the call for proposals (AMI) launched at the end of 2022 by Nantes Saint-Nazaire Port, France, to develop a green hydrogen industrial production and distribution site in Montoir-de-Bretagne...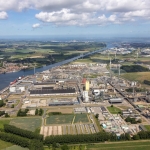 (Posted on 26/11/23)
A 194 million euro investment in North Sea Port will secure large-scale CO2 reduction by the largest fertilizer and AdBlue producer in northwest Europe. As from 2026 Yara Sluiskil will reduce its annual CO2 emissions by 800,000 tons.The investment was announced on Tuesday, 21 November, in The Hague, in the presence of Dutch Minister...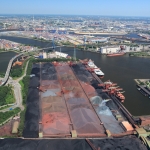 (Posted on 17/11/23)
The Central Association of German Seaport Operators (ZDS) has called for a decisive German port policy. The global crises and their economic effects are having a negative impact on the current handling business. At the same time, the port industry has major transformation tasks to master.The difficult economic situation, inflation...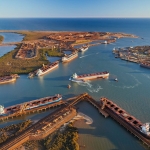 (Posted on 13/11/23)
A groundbreaking feasibility study has highlighted the potential for using clean ammonia to refuel ships, particularly iron ore carriers, visiting the Pilbara region of Western Australia.The study, commissioned by Yara Clean Ammonia (Yara) and Pilbara Ports, was undertaken by Lloyds Register, and looked at key areas including the...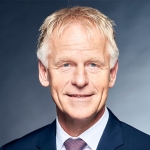 (Posted on 05/11/23)
IAPH has announced the ratification by the IAPH Council of the new IAPH Board. The Board is formed by the president and six vice presidents, and has general authority to establish broad principles and objectives of IAPH and to make any decision regarding its operation, financing and structure.Hamburg Port Authority CEO Jens Meier...