Ports & Logistics
(Posted on 26/07/18)
Plans have been unveiled for a £250 million waste to energy plant at Redcar Bulk Terminal (RBT) to help power the economic regeneration of South Tees.Yorkshire-based waste management company PMAC Energy has secured 25 acres of the terminal's land for the development which could create up to 400 local jobs at the heart...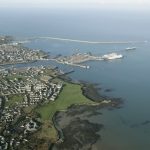 (Posted on 26/07/18)
Following the reinstatement to operational use of the sidings at Orthios Groups Penrhos Site (The Former Anglesey Aluminium Works) - Armitt Rail, a Division of The Armitt Group, has signed an agreement with Orthios Group to Operate, promote and market the Penrhos site rail sidings which are conveniently located adjacent to Holyhead...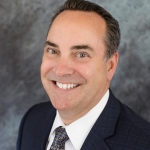 (Posted on 26/07/18)
Nautilus International Holding Corp. has appointed Robert B. Owens to succeed James R. Callahan as president and CEO. Callahan will remain as chairman.In his role as president and CEO, Owens will oversee all functions of the various enterprises of Nautilus, including Metro Ports, Metro Cruise Services, Metro Shore Services, Metro...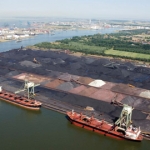 (Posted on 19/07/18)
After a record first three months the port of Antwerp has also had an excellent second quarter with May as the best month ever. During the first six months of the year the port handled 118,648,143 tonnes of freight, a sharp increase of 6.5% compared with the same period last year. The main driver continues to be container freight...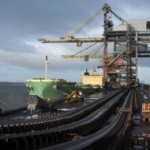 (Posted on 19/07/18)
Redcar Bulk Terminal (RBT) and Sirius Minerals Plc have delivered a huge boost to the economic regeneration of South Tees by signing a major land and handling deal. RBT situated on the South Bank of the River Tees on the North East coast of the United KingdomAs work progresses on Woodsmith Mine for the extraction of polyhalite,...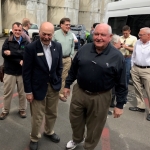 (Posted on 19/07/18)
U.S. Secretary of Agriculture Sonny Perdue has made a stop at the Port of Vancouver USA to talk with leaders in port and river-related industries. Secretary Perdue also toured the port's grain terminal, operated by United Grain Corp., and visited a Tidewater Barge Lines tug and barge at the port's Berth 4. The Port...