Ports & Logistics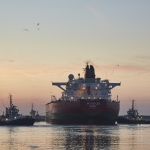 (Posted on 10/06/19)
For more than 10 years, Dunkerque-Port, the largest French port for ore and coal imports, has pursued a genuinely proactive policy in favour of sustainable development of the port. Implemented in 2014 by the roll-out of the Structural and Sustainable Development Plan (PA2D) which defines and supervises more than 150 operations in...
(Posted on 10/06/19)
In Germany's largest universal Port of Hamburg more than 135 million tons of seaborne cargo traffic are cleared annually. A major share of this freight reaches or leaves the port by rail. If you look at the shares of various modes of transport on the overland seaport-hinterland routes, then rail is in pole position in Hamburg...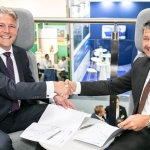 (Posted on 10/06/19)
The largest European seaport and the DeltaPort Niederrheinhäfen (Lower Rhine Ports) port group aim to deepen their cooperation. The aim is to open up the North Rhine Westphalian hinterland even better with the aid of digitalisation in order to cut CO2 emissions in transport and logistics through the optimal use of waste heat...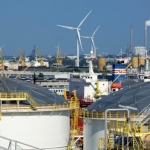 (Posted on 30/05/19)
The Netherlands is about to witness the emergence of significantly larger offshore wind farms. In addition to resulting in estimated double revenues for the wind energy industry by 2030, this will lead to the creation of around 25,000 to 30,000 new jobs. 'We have already started preparing for these changes. Flexibility, cooperation...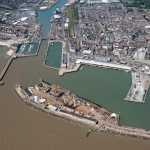 (Posted on 30/05/19)
Associated British Ports (ABP), owner and operator of the Port of Lowestoft has launched a consultation on the Port of Lowestoft Master Plan, a document that sets out ABP's future vision for growth and development at the port from now until 2036, inviting stakeholders to have their say on the port's future. Together...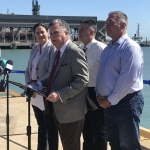 (Posted on 28/05/19)
Queensland Premier, Annastacia Palaszczuk was at the Port of Townsville last week announcing prescribed project status for an Agripower Australia Ltd processing plant to be built in Yabulu near Townsville.Agripower will use the Port of Townsville to export fertiliser to the world, sourcing it from one of the world's largest deposits...