Ports & Logistics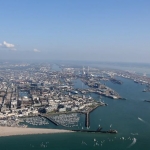 (Posted on 02/06/20)
The International Port Community Systems Association (IPCSA) has welcomed HAROPA Port of Le Havre as its newest member.Le Havre, France's number one port, is a multipurpose port hub and at the centre of a major industrial cluster. Located on the Seine estuary, it handles two out of every three of France's import/export...
(Posted on 02/06/20)
The British Ports Association has published new research examining the barriers to shore power in UK ports, setting out three proposals to support the industry to meet ambitious emissions reductions targets.Shore power, also known as cold ironing, is the provision of shore-based electricity to ships at berth, allowing them to turn...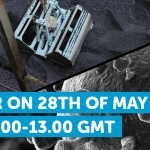 (Posted on 27/05/20)
The International Dry Bulk Terminals Group, a not-for-profit society open to all owners/operators of dry bulk terminals world-wide, will hold a webinar on 28th May to discuss the effects of COVID-19 to the industry.The group released a statement through Executive Director, Paul Goris:"Global dry bulk terminals are facing COVID...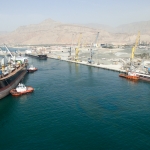 (Posted on 27/05/20)
RAK Ports has further enhanced its already very close relationship with Boskalis by re-opening it's Al Jeer facility for the safe lay-up of Boskalis' marine equipment in Ras Al Khaimah, UAE.During the past several months, RAK Ports have dedicated time and effort to prepare the facility to suit Boskalis' requirements...
(Posted on 27/05/20)
The DeltaPORT Donatiefonds, the port of Rotterdam's 'community fund' has awarded a new series of donations to projects that relate directly to the consequences of the Covid-19 outbreak. The fund has earmarked a total of EUR 75,000 for these projects. Initially, the DeltaPORT Donatiefonds had reserved this amount...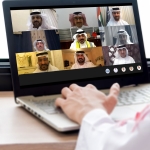 (Posted on 22/05/20)
Abu Dhabi Ports has held a virtual roundtable workshop with port operators from across the Arabian Gulf, to tease out shared experiences, challenges faced and best practices when dealing with COVID-19.Hosted by video conference, and held in cooperation with the Arab Sea Ports Federation (ASPF) Regional Office based in Abu Dhabi,...