Ports & Logistics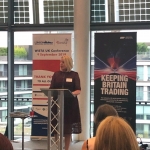 (Posted on 18/09/19)
Associated British Ports (ABP), the UK's largest port operator, teamed up with the Women in International Shipping and Trade Association (WISTA UK) to organise a reception to promote the ongoing effort to drive gender diversity across the maritime industry. The event celebrated the progress made to date and discussed ways to accelerate...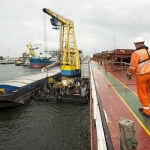 (Posted on 18/09/19)
Transhipment in the North Sea Canal Area of the seaports of Amsterdam, IJmuiden, Beverwijk and Zaanstad rose in the first half of 2019 to 54.1 million tonnes, an increase of 7%. This was the result of an increase in transhipment in the first six months of this year in the port of Amsterdam by 12.3% to 45.4 million tonnes –...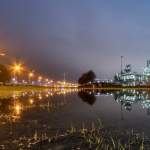 (Posted on 10/09/19)
The first World Ports Climate Action Programme (WPCAP) congress will take place in Rotterdam next May. The starting signal for the WPCAP was given in September 2018 at the Port of Rotterdam Authority's initiative. Eleven leading European and American ports have now become affiliated with WPCAP: Antwerp, Hamburg, Amsterdam,...
(Posted on 10/09/19)
The SAFIR consortium of partners – Amazon Prime Air, Aveillant, C-Astral, DronePort, Elia, Explicit, Helicus, Port of Antwerp, Proximus, SABCA, Skeyes, Tekever and Unifly – have tested the first simultaneous drone flights in Sint-Truiden DronePort, for among other things package deliveries, inspection flights and emergency...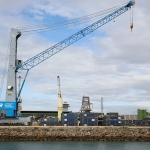 (Posted on 03/09/19)
Townsville Marine Logistics Pty Ltd, on thenorth-eastern coast of Australia, has received an electricKonecranes Gottwald Model 6 Mobile Harbour Crane. The craneis the backbone of the company's bulk and containeroperations. Founded in 2018, Townsville Marine Logistics is a stevedoringcompany located in...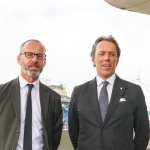 (Posted on 03/09/19)
The newly appointed British ambassador Martin Shearman has visited the Port of Antwerp. He got acquainted with the advantages offered by Europe's second-largest port, of course figuring Brexit high on the agenda. While the uncertainty over Brexit continues, one thing is clear: as soon as the UK leaves the European Union, in whichever...