Ports & Logistics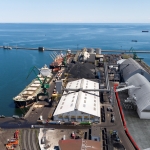 (Posted on 19/09/23)
HES Gdynia in Poland has started the construction works of a grain storage facility extension in port of Gdynia, in one of the most important and traffic-heavy hubs for wheat in the region.The investment project already holds construction approval, therefore ground excavation work began on the site immediately. A new flat grain...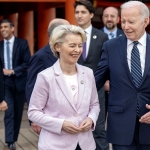 (Posted on 12/09/23)
A joint Statement from the United States and the European Union has been released on support for Angola, Zambia and the Democratic Republic of the Congo's commitment to further develop the Lobito Corridor and the U.S.-EU Launch of a Greenfield Rail Line feasibility study."At the Partnership for Global Infrastructure...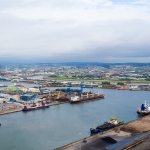 (Posted on 08/09/23)
Associated British Ports has announced the successful renewal of a lease agreement with Breedon Group PLC, the leading vertically integrated construction materials group in Great Britain and Ireland, at the Port of Newport. This significant milestone marks their commitment to providing essential products to the construction sector...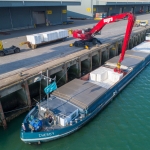 (Posted on 04/09/23)
In North Sea Port, the transportation of goods to the hinterland by inland waterway continues to increase. Over five years, it rose from 54% to an impressive 60%. This is revealed by the port's fifth survey of companies throughout the cross-border port area.As a multimodal port, North Sea Port is strongly committed to sustainable...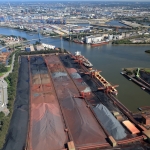 (Posted on 28/08/23)
Both the tense economic situation in Europe, especially in Germany, and background geopolitical factors continue to have repercussions on throughput in the Port of Hamburg. Despite these, Germany's largest seaport can record a gain of 7.7 percent in bulk cargo throughput at 19 million tons. First-half general cargo throughput...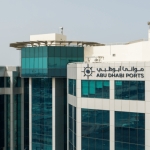 (Posted on 21/08/23)
Abu Dhabi based AD Ports Group has announced its financial results for the second quarter of 2023, reporting revenue growth of 66% YoY to AED 2.1 billion, driven by volume growth in key sectors, business diversification as well as local, regional, and international expansion both organically and through M&A. Revenue growth reached...