Ports & Logistics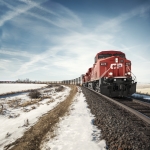 (Posted on 28/03/23)
Canadian Pacific has said that, on 14 April, 2023, it will exercise the authority granted by the U.S. Surface Transportation Board's ("STB") on 15 March final decision and combine with Kansas City Southern ("KCS") to create Canadian Pacific Kansas City ("CPKC"), the first and only single...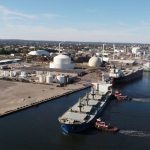 (Posted on 24/03/23)
LOGISTEC Corporation, a leading marine and environmental services provider, has announced its financial results for the year ended 31 December, 2022. Pursuing its long-term sustainable growth strategy, LOGISTEC was able to report historic results surpassing an all-time high in an economic context favourable to our activities.2022...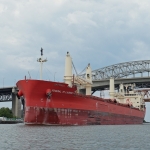 (Posted on 24/03/23)
Terence Bowles, President and CEO of the St. Lawrence Seaway Management Corporation (SLSMC), and Adam Tindall-Schlicht, Administrator of the Great Lakes St. Lawrence Seaway Development Corporation (GLS), have kicked off the 65th navigation season on the St. Lawrence Seaway.They were joined by Transport Canada Associate Deputy Minister...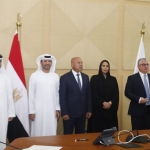 (Posted on 20/03/23)
Abu Dhabi based AD Ports Group, the leading facilitator of global trade, logistics, and industry, has announced the signing of a concession agreement to develop and operate a multi-purpose port in Safaga in Egypt, in addition to signing of two 15-year agreements, a Memorandum of Understanding (MoU) and three Head of Terms (...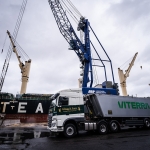 (Posted on 20/03/23)
Grain handling at the Port of Immingham is increasing thanks to the new opportunities presented by investment from owner Associated British Ports (ABP).Two metal plate bunds which can be set up on any quay on any surface, have been installed. They can also be sanitised between vessel discharges meaning grain for human consumption...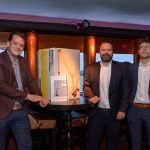 (Posted on 07/03/23)
Marcor Stevedoring has signed a contract adding Liebherr's largest and most powerful mobile harbour crane to its dry bulk terminal in Rotterdam. The LHM 800 offers commanding and flexible performance, complemented by an electric drive and Liebherr assistance systems that will allow it to operate with a more environmentally...