Ports & Logistics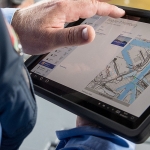 (Posted on 24/10/18)
Underwater drones, autonomous trucks and paperless Customs clearance – the future is already buzzing in the Port of Hamburg. The 'Digital Networking' conference run by Port of Hamburg Marketing (HHM) showed just how far the port has progressed. "In respect of digitalization, the Port of Hamburg is a worldwide...
(Posted on 24/10/18)
Metro Ports has announced the promotion of David Parrott to vice president of its operations for the U.S. Gulf Coast, East Coast and Great Lakes regions.In this position, Parrott will assume a more strategic role in charting the future of the company's terminals in Wilmington and Morehead City, N. C.; Burns Harbor, Ind.; Galveston...
(Posted on 24/10/18)
The European Sea Ports Organisation (ESPO) has presented its annual Environmental Report for 2018 at the GreenPort Congress in Valencia. The ESPO Environmental Report includes environmental performance benchmark indicators as well as the Top 10 Environmental Priorities of the European ports for 2018.Air quality has remained the...
(Posted on 24/10/18)
Transhipment continues to register growth in the Port of Antwerp. After record semi-annual figures, the total transhipment after nine months stands at 177,026,550 tonnes – a sharp 6% increase compared with the same period last year. With these results, the port seems to be on track for the sixth record year in a row. The recent...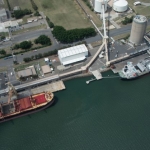 (Posted on 11/10/18)
Newcastle should reduce by 20% its current charge for ships entering the port, the Australian Competition and Consumer Commission has ruled.The ruling followed a dispute between Glencore Coal Assets Australia and Port of Newcastle Operations about terms and conditions for accessing the shipping channel.In a statement published online...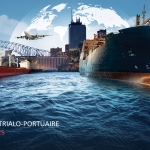 (Posted on 11/10/18)
The Trois-Rivières Port Authority unveiled its On Course for 2030 development plan this week, in front of nearly 200 guests from the local and national business, community, cultural, political and maritime communities. This plan is bringing about major changes for the Port, its users, the Trois-Rivières community and...