Ports & Logistics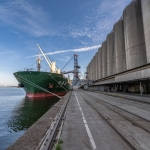 (Posted on 24/04/23)
The seaborne transhipment of dry bulk recorded a slight increase in the first quarter of 2023 at North Sea Port, other segments showed less transhipment which is a break in the trend after the record year of 2022.Overall, the seaborne transhipment of goods in North Sea Port declined in the first quarter of 2023 by 4% due to a drop...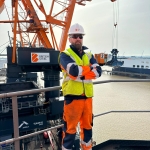 (Posted on 19/04/23)
A £30 million investment in 3 new unloaders at Immingham Bulk Terminal is gearing up to play a vital role in the reliable and efficient flow of raw materials to British Steel's manufacturing operations in Scunthorpe.The world-class rail-mounted unloaders were built in Germany by Kocks Ardelt Kranbau and transported to...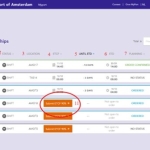 (Posted on 18/04/23)
PACT is a new service on the online port portal MyPort for outgoing sea vessels from agents and terminals in the Amsterdam port.The Amsterdam port region is one of the world's largest logistics hubs. The port is the world's largest cocoa port and the second largest coal and agribulk transshipment port in Europe. Other...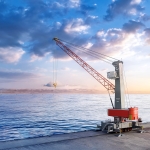 (Posted on 13/04/23)
Konecranes has won an order for two Generation 6 Konecranes Gottwald Mobile Harbor Cranes from Sihanoukville Autonomous Port (PAS), its first-ever mobile harbour crane order in Cambodia. The cranes will be delivered in Q4 2023.PAS is owned and run by the Cambodian government and plays a critical role in the national economy as the...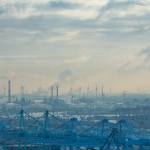 (Posted on 13/04/23)
CO2 emissions from industry and power plants in the port of Rotterdam were reduced by 1 Mtonne (4.2%) in 2022 compared to 2021. This brings emissions back to 2020 levels after an increase in 2021.The decrease was mainly driven by the chemical sector and industrial gas producers. Because of high natural gas prices, they scaled back...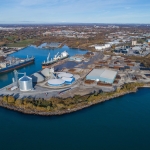 (Posted on 11/04/23)
Hamilton-Oshawa Port Authority (HOPA) has entered a Memorandum of Understanding (MOU) with Atura Power to acquire green hydrogen as part of its commitment to supporting the growth of clean energy and reducing its carbon footprint. HOPA is the largest Port on the Great Lakes, operating multi-modal transportation facilities in...