Ports & Logistics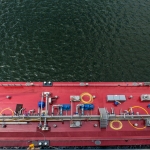 (Posted on 18/10/23)
From 1 January 2026, the use of a bunker measurement system for bunker vessels in the ports of Antwerp-Bruges and Rotterdam will be mandatory. From this point onwards, bunker vessels in the two ports must have a certified system that indicates the exact amount of fuel they are delivering to seagoing vessels.With this measure, the...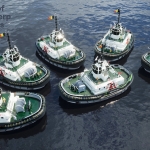 (Posted on 11/10/23)
The Port of Antwerp-Bruges has placed an order with Damen Shipyards for five diesel-powered RSD Tugs 2513 fitted with the Damen Marine NOx Reduction System, and one electric RSD-E Tug 2513. This is part of the ongoing renewal of its fleet. Port of Antwerp-Bruges bought the first diesel RSD Tugs 2513 three years ago and their performance...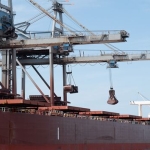 (Posted on 06/10/23)
Thyssenkrupp Steel is investing in modernizing terminal operations at Ertsoverslagbedrijf Europoort C.V. (EECV) at the Port of Rotterdam. With the investment of a mid-double-digit million euro sum, an old ship unloader will be replaced by a state-of-the-art one, strengthening the future of EECV and thyssenkrupp Veerhaven. The new...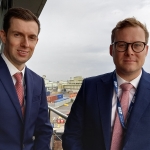 (Posted on 02/10/23)
Associated British Ports (ABP) is looking to expand its investment portfolio with the introduction of a new property asset management role for the business.The UK's leading port operator has appointed Rob Morton as Lead Property Asset Manager in its Humber based property team. He will be responsible for identifying new business...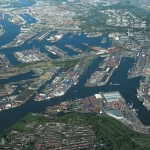 (Posted on 26/09/23)
The Port of Rotterdam Authority and Yokogawa Electric Corporation have initiated a feasibility study into increasing cross-industry integration for the efficient use of energy and utilities in the Rotterdam industrial cluster to contribute to ambitious regional decarbonization goals. A first scan showed that optimizing the use of...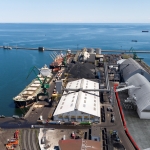 (Posted on 19/09/23)
HES Gdynia in Poland has started the construction works of a grain storage facility extension in port of Gdynia, in one of the most important and traffic-heavy hubs for wheat in the region.The investment project already holds construction approval, therefore ground excavation work began on the site immediately. A new flat grain...