Ports & Logistics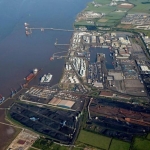 (Posted on 12/10/20)
Responding to the publication of the UK government's the Border Operating Model, the British Ports Association has welcomed the clarity government has given but suggested there is a lot more to do to prepare for next year.The British Ports Association (BPA) represents the interests of over 100 port members, covering more than...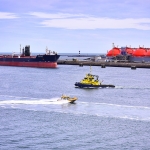 (Posted on 07/10/20)
The Port of Rotterdam Authority has become a member of the new Future Fuels Network which was launched on 6 October at the maritime conference in Singapore. In collaboration with the port organisations of Singapore and Japan, the Port of Rotterdam Authority will develop a roadmap on the adoption of clean marine fuels in support...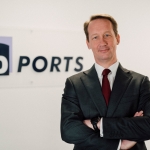 (Posted on 07/10/20)
PD Ports has welcomed the Government's announcement to invest £160million in ports and factories across the UK to manufacture the next generation of turbines, specifically pinpointing Teesside as one area that will benefit from investment in upgraded infrastructure.The river Tees is already a hub of offshore activity...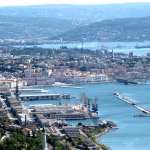 (Posted on 02/10/20)
The Hamburger Hafen und Logistik AG (HHLA) is taking a majority stake of 50.01 percent in the multi-function terminal "Piattaforma Logistica Trieste" (PLT) in the Italian seaport of Trieste. An agreement was signed on 28 September. The investment will be allocated contractually and organisationally to HHLA International...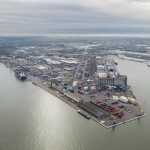 (Posted on 01/10/20)
The Churchill Dock, located in the middle of the Port of Antwerp, is set to become a fully-fledged 'Breakbulk Dock'. On the south side of this dock, a water-linked concession is due for release, with Port of Antwerp resolutely opting to develop general cargo activities there. In doing so, the port is showing that, despite...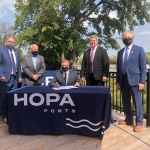 (Posted on 28/09/20)
A new network of Niagara logistics hubs is a step closer to reality with the signing of a Memorandum of Understanding between three cities and HOPA Ports (Hamilton Oshawa Port Authority).The Port of Hamilton handles some 10 million tonnes of bulk and breakbulk cargo annually, more than any other port on the Canadian Great Lakes....