Ports & Logistics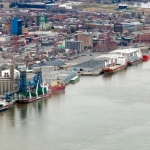 (Posted on 22/06/21)
The Port of Trois-Rivières has welcomed the Minister for Transport, Chantal Rouleau, the Minister of Labour, Employment and Social Solidarity and Minister responsible for the Mauricie region, Jean Boulet, as well as several partners in the maritime industry, for the official announcement of Quebec's new maritime vision: Avantage...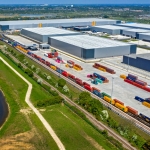 (Posted on 22/06/21)
iPort Rail in Doncaster has become the UK's first Strategic Rail Freight Interchange (SFRI) to be given government approval for an on-site customs area.As a result, businesses can now clear customs in South Yorkshire and move goods through the Channel Tunnel by rail in both directions, avoiding UK road congestion and sea port...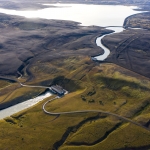 (Posted on 18/06/21)
Landsvirkjun, the National Power Company of Iceland, and the Port of Rotterdam have completed a pre-feasibility study about exporting green hydrogen from Iceland to Rotterdam. The results indicate that such a project could be technically feasible, financially attractive and would have a significant contribution to the fight against...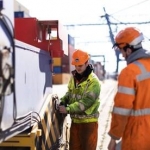 (Posted on 18/06/21)
PD Ports is celebrating after achieving Gold status at the internationally-recognised RoSPA Awards for its ongoing commitment to demonstrating the highest health and safety standards across its operations.The port operator, which is headquartered in the Tees Valley, owns and operates 12 key ports and logistics centres nationwide...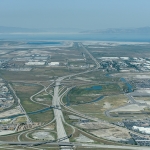 (Posted on 14/06/21)
The Port of Long Beach and the Utah Inland Port Authority have agreed to collaborate in the development of cleaner, more cost-effective and innovative strategies aimed at moving cargo quickly, safely and efficiently between Long Beach and Utah.The four-year, nonbinding pact is aimed at improving import and export cargo flows between...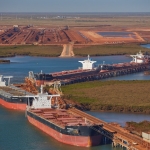 (Posted on 14/06/21)
Western Australia's Pilbara Ports Authority has delivered a total monthly throughput of 62.6 million tonnes (Mt) for May 2021. This throughput was the same amount as May 2020.The Port of Port Hedland achieved a monthly throughput of 48.4Mt, of which 48.0Mt was iron ore exports. This was the same monthly throughput reported...