Ports & Logistics
(Posted on 27/05/20)
The DeltaPORT Donatiefonds, the port of Rotterdam's 'community fund' has awarded a new series of donations to projects that relate directly to the consequences of the Covid-19 outbreak. The fund has earmarked a total of EUR 75,000 for these projects. Initially, the DeltaPORT Donatiefonds had reserved this amount...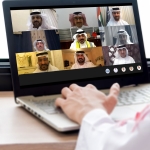 (Posted on 22/05/20)
Abu Dhabi Ports has held a virtual roundtable workshop with port operators from across the Arabian Gulf, to tease out shared experiences, challenges faced and best practices when dealing with COVID-19.Hosted by video conference, and held in cooperation with the Arab Sea Ports Federation (ASPF) Regional Office based in Abu Dhabi,...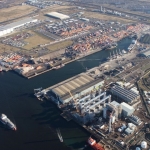 (Posted on 22/05/20)
The British Ports Association (BPA) has published an economic recovery plan for government that highlights how investment in ports can play a part in the UK's healing from the deepest economic shock in living memory. Included in the proposals are a Green Maritime Fund to drive sustainable development and help stimulate growth...
(Posted on 22/05/20)
CM Labs Simulations, developer of Vortex training simulators, has announced a strategic partnership with ST Engineering, a global technology, defence and engineering group, to drive the growth of enterprise simulation training in Southeast Asia. As a leading provider of professional-grade training and simulation solutions, ST Engineering...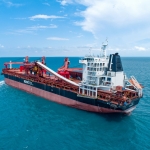 (Posted on 18/05/20)
Rocktree has reported handling record cargo volumes of 28 million tonnes during 2019, in a year that marked a number of significant milestones for the Singapore-based waterborne logistics specialist.Last year saw its newly established subsidiary company Rocktree Consulting awarded first contracts, while its joint venture company...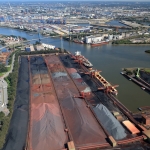 (Posted on 18/05/20)
Seaborne cargo throughput for Q1 in the Port of Hamburg, which remains fully operational, was 7.9 percent lower this year with bulk cargoes 11.9 percent lower.Even Germany's largest universal port is affected by the repercussions of the corona crisis. Seaborne cargo throughput in the first quarter of the year at 31.9 million...