Ports & Logistics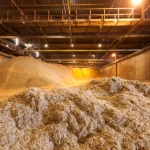 (Posted on 14/02/20)
The Port of Rotterdam saw a freight throughput of 469.4 million tonnes in 2019, fractionally higher than in 2018 (469 million tonnes). Investments by the Port of Rotterdam Authority were again at a high level, with gross investments including participations amounting to €338.3 million (2018: €408.1 million). The net result...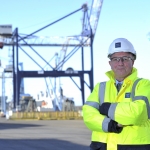 (Posted on 14/02/20)
Mel Brockhouse has joined the Port of Tyne as its Chief Operating Officer. In his new role, Mel will be responsible for the Port's operational activity, including engineering, infrastructure, rail-freight, transport and warehousing.Originally from Birmingham, Mel has over 30 years' experience in global logistics strategy...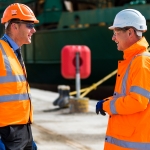 (Posted on 13/02/20)
Associated British Ports (ABP) has announced that in November 2019, it handled the largest quantity of construction aggregates ever to pass through the Port of Ipswich in one month, making 2019 a record-breaking year for the port's role in supporting the UK construction industry.Having handled almost 50,000 tonnes of aggregates...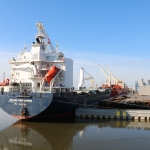 (Posted on 13/02/20)
The Port of Trois-Rivières, Canada, ended 2019 with a new record for goods handled. A total of 4.2 million metric tonnes (MMT)transited through the Port, surpassing by 10% the record of 3.8 MTM in 2018.Solid bulk traffic increased from 3.2 to 3.6 MMT. Liquid bulk remained stable at 0.3 MMT, whichis comparable to the...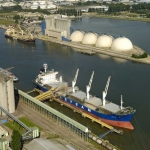 (Posted on 02/02/20)
With a total of 90 million tonnes of maritime traffic over the year at the HAROPA ports of Rouen, Le Havre and Paris France, 2019 saw a 5% drop, due to solid and liquid energy bulk because of technical shutdowns on the Seine Valley refining units and the prospect of the end of activity at the Le Havre coal-fired power plant.On the...
(Posted on 02/02/20)
Cargo traveling through Port Milwaukee facilities increased significantly in 2019 led by growth in all major dry bulk categories. The Port's municipal docks' total cargo volume was up 24% when compared to 2018. Increases included 10% more cement, 20% more limestone, and 56% more salt.The good news was tempered...