Ports & Logistics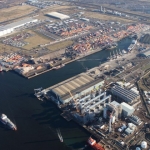 (Posted on 17/02/21)
PD Ports has announced a new partnership with the Port of Rotterdam, Europe's largest port, to deliver digitalised solutions that will improve efficiencies and support the future growth of the River Tees.Having recently launched its bold ambition to make the River Tees the UK's most successful port region by 2050, PD...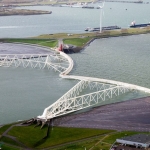 (Posted on 17/02/21)
The Port of Rotterdam Authority and the Municipality of Rotterdam have reached agreements on how to sustain flood risk management in the port and industrial area in light of the rise in sea level during the course of this century. These agreements stem partly from the Port Authority and the municipality's involvement in the...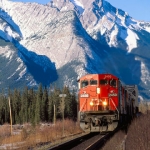 (Posted on 11/02/21)
Canadian Pacific moved 2.22 million metric tonnes (MMT) of Canadian grain and grain products in January 2021. This exceeds the previous January record in 2020 by 6 percent. CP has shipped 16 MMT of Canadian grain and grain products in the 2020-2021 crop year, exceeding the amount shipped at this time in the 2019-2020 crop year by...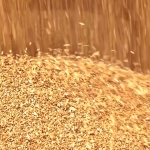 (Posted on 10/02/21)
A new grain unloading station will strengthen Rauma's grain traffic. During the autumn, Euroports and Suomen Viljava built a new unloading station in the Rauma port area. A long, continuous railway line and the cooperation of two experts in their respective fields ensure the cost-effective transport of grain from Russia to...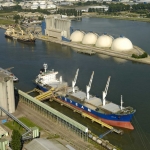 (Posted on 04/02/21)
In an extremely difficult global economic context, HAROPA ended 2020 with overall maritime and river traffic of 108 million tonnes, a figure down by 6% on 2019, testifying to high resilience and a definite recovery in the second half.HAROPA, the 5th largest port complex in Northern Europe, is a joint venture between the French ports...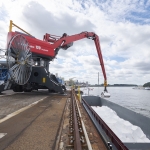 (Posted on 04/02/21)
In a joint project, Covestro and the logistics service provider Nederlandse Particuliere Rijnvaart Centrale Cooperative (NPRC) plan to convert the salt transport fleet on the Rhine to hydrogen powered ships.NPRC is a front runner in sustainable transportation. With 135 members, the cooperative generates revenue of 90 million per...