Ports & Logistics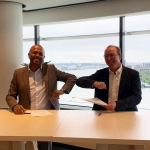 (Posted on 07/09/20)
The Port of Rotterdam Authority and Deal Drecht Cities will be extending their current partnership for another four years, until 2023. Danny Levenswaard, Director Breakbulk at the Port of Rotterdam Authority, and Martin Bloem, Director of Deal Drecht Cities, recently met to sign a new agreement regarding the continuation of their...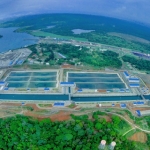 (Posted on 28/08/20)
As the COVID-19 pandemic continues to impact the global economy, the Panama Canal will extend its temporary relief measures to 31 December, 2020, offering further support for the industry's recovery.This extension comes after continued dialogue between the Canal and industry leaders on how to best provide relief as the world looks...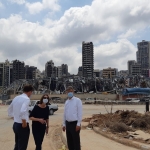 (Posted on 28/08/20)
Last week, a small delegation of officials from the Dutch Ministry of Foreign Affairs travelled to Beirut together with the Port of Rotterdam Authority. This public mission was organised to determine how the Netherlands can support Lebanon in rebuilding its port.The restoration of the port of Beirut is of crucial importance for...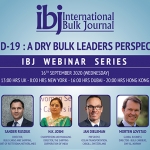 (Posted on 26/08/20)
IBJ's first ever webinar will take place just three weeks from today and is free to view.Launched in 1981, IBJ has an established track record of keeping the global bulk cargo handling and shipping industry informed thorough its magazine, e-newsletter/website and IBJ Awards. This years' IBJ Awards in Rotterdam have been...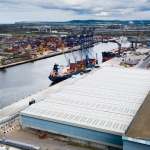 (Posted on 17/08/20)
PD Ports is celebrating the official opening of a multi-million pound bulks handling facility at Teesport that marks an important milestone in the revival of the Tees Valley following the collapse of the SSI Steelworks in 2015.Simon Clarke MP, Minister for Regional Growth and Local Government, officially opened Teesport Bulks Terminal...
(Posted on 17/08/20)
On Thursday, 13 August, the annual gathering of the Wisconsin Commercial Ports Association (WCPA) took place via video-teleconference. The meeting included presentations from local, state, and federal experts and policymakers, including agencies that support the growth and development of Wisconsin's commercial ports by addressing...