Ports & Logistics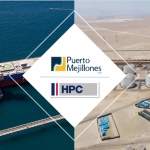 (Posted on 21/05/21)
HPC Hamburg Port Consulting, the logistics consultancy providing management consulting and software solutions for ports, sea and inland terminals as well as intermodal rail, has been awarded a contract to deliver a comprehensive assessment study looking into the operational process flow, infrastructure, equipment and maintenance...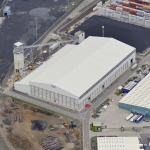 (Posted on 21/05/21)
The Port of Tyne has become the first port in the UK to be awarded the ISO 44001:2017 accreditation, demonstrating the outstanding levels of collaboration and excellence being achieved for our customers.Developing collaborative business relationships is a key element within the Port of Tyne's vision be the UK's safest, most...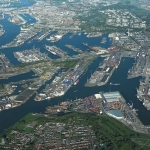 (Posted on 17/05/21)
An international alliance of 45 companies, knowledge institutes and port authorities, headed by the Port of Rotterdam Authority, has been awarded nearly € 25 million in EU funding. The consortium will be using this grant to execute 10 pilot projects and demonstration projects that focus on sustainable and smart logistics in...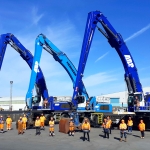 (Posted on 17/05/21)
The Port of Ayr, operated by Associated British Ports (ABP) has taken delivery of a new high-performance crane, which will optimise vessel discharge speeds for customers.Together with a number of other recently acquired pieces of port machinery, including two cranes purchased in 2013 and 2018, the Liebherr LH110 will help enhance...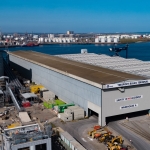 (Posted on 11/05/21)
PD Ports, owner and operator of Teesport, has secured a third long-term deal at its recently unveiled state-of-the-art bulks facility, accelerating future expansion plans due to demand from global manufacturers and shippers.The UK major ports group signed a long-term contract with a third global customer to secure the remaining...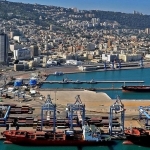 (Posted on 11/05/21)
Navis has announced that Haifa Port Company has finalized the N4 upgrade to the 3.7 release across its general cargo and container terminals. With the upgrade to N4 3.7, the port has prepared itself for upcoming improvements – upgrading equipment and facilities that are vital in supporting sustainable and efficient...