Ports & Logistics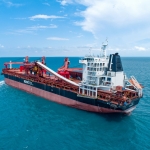 (Posted on 18/05/20)
Rocktree has reported handling record cargo volumes of 28 million tonnes during 2019, in a year that marked a number of significant milestones for the Singapore-based waterborne logistics specialist.Last year saw its newly established subsidiary company Rocktree Consulting awarded first contracts, while its joint venture company...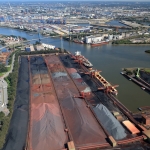 (Posted on 18/05/20)
Seaborne cargo throughput for Q1 in the Port of Hamburg, which remains fully operational, was 7.9 percent lower this year with bulk cargoes 11.9 percent lower.Even Germany's largest universal port is affected by the repercussions of the corona crisis. Seaborne cargo throughput in the first quarter of the year at 31.9 million...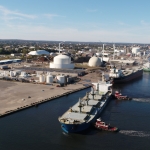 (Posted on 12/05/20)
LOGISTEC Corporation has announced its financial results for the first quarter ended March?28,?2020 with Madeleine Paquin, President and Chief Executive Officer, praising the company's people for their resilience and agility."We want to thank all of our people, both on the front lines and those working remotely, for...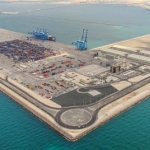 (Posted on 12/05/20)
Khalifa Industrial Zone Abu Dhabi (KIZAD), a subsidiary of Abu Dhabi Ports, has announced new packages with up to 36 per cent savings as relief for Freezone businesses, and support SMEs challenged by the global economic slowdown.In line with Abu Dhabi Ports and the Government of Abu Dhabi's efforts to support and safeguard...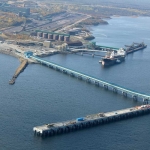 (Posted on 12/05/20)
The Port of Sept-Îles has acknowledged the judgment issued by theSuperior Court of Québec in the district of Mingan in its legal case with Pomerleau Inc. regardingconstruction of the multi-user wharf. The court awarded a total of $13,313,671 in damages toPomerleau in the ruling.With its diverse, state-of-the-art facilities...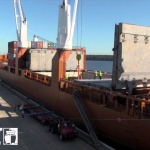 (Posted on 06/05/20)
Fitch Ratings has affirmed its long-term 'A' rating on Jacksonville Port Authority's (JAXPORT) $129.8 million in outstanding revenue bonds, citing the port's strategic location, intermodal and infrastructure connectivity and diverse revenue base.JAXPORT offers worldwide cargo service from dozens of ocean...