Ports & Logistics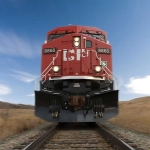 (Posted on 03/09/22)
Canadian Pacific Railway Limited has announced that it has received the required regulatory clearance from the Committee on Foreign Investment in the United States ("CFIUS") for the proposed combination of CP and Kansas City Southern ("KCS").CP is a transcontinental railway in Canada and the United States with direct links to major...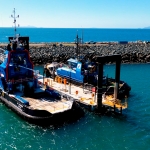 (Posted on 03/09/22)
The Australian Port of Mackay now boasts a new multi-million dollar purpose-built tug berth facility.Weipa, Abbot Point, Mackay and Hay Point trading ports all come under the care and authority of North Queensland Bulk Ports.The Port of Mackay recorded 3.6 million throughput tonnes, breaking the 2012-13 record of 3.3 million tonnes...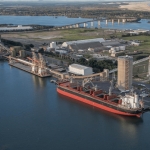 (Posted on 01/09/22)
The Port of Newcastle, the largest deepwater port on Australia's East Coast, has commissioned two new mobile harbour cranes as part the Port's ongoing commitment to diversification and a sustainable future.The cranes were opened by Port of Newcastle CEO, Craig Carmody, and Macquarie Group Managing Director and Chief...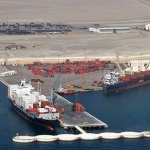 (Posted on 25/08/22)
Terminal Graneles del Norte S.A. (TGN) of Puerto Angamos in Chile has requested TBA Group to review and validate the planning of a greenfield area located close to TGN's existing bulk pier. TBA Group is an established international logistics consultancy firm that provides software and services for ports, terminals, and warehouses...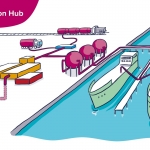 (Posted on 18/08/22)
Fluxys, ArcelorMittal Belgium and North Sea Port have started a feasibility study for the Ghent Carbon Hub project, an open-access CO2 storage and liquefaction hub in the Ghent part of North Sea Port.Besides the use of carbon-neutral energy, carbon capture, utilisation and storage (CCUS) is essential for CO2 intensive industries...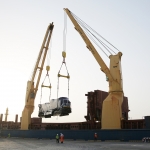 (Posted on 18/08/22)
Etihad Rail, the developer and operator of the UAE National Rail Network, has achieved a new milestone in the development of the National Rail Network, with the arrival of first batches of the company's new and advanced rolling stock fleet. The locomotives and wagons, which reached the UAE via Zayed and Al Musaffah Ports,...