Ports & Logistics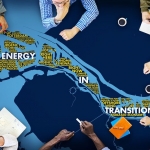 (Posted on 16/04/18)
The Port of Rotterdam Authority is calling on the Dutch Government to form a coalition with countries in North-West Europe so that a joint CO2 price can be introduced. At the Port Authority's Energy in Transition Summit 2018 on the RDM site in Rotterdam, Port Authority CEO Allard Castelein made a powerful case for a much higher...
(Posted on 16/04/18)
For the fourth year in a row, the Port of Vancouver USA has logged record-breaking cargo tonnage, with 2017 coming in at 7.5 million metric tons, up slightly from the 2016 record of 7.49 million metric tons."Our sustained growth is a testament to the investments we and our partners have made in world-class rail and marine...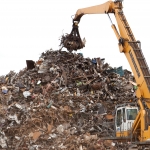 (Posted on 16/04/18)
PD Ports has signed a new long-term contract with one of the UK's leading recyclers of waste metals to provide stevedoring and storage services at Groveport, the inland port complex on the River Trent that has direct sea access along the Humber Estuary.Mettalis has become the latest metals trading business to take advantage...
(Posted on 16/04/18)
The Port of Sept-Îles was pleased to announce the arrival of the first ship at its multiuser dock in early April. The MV Magnus Oldendorff will sail for Qingdao, China, with a shipment of 196,000 tonnes of iron ore concentrate from Quebec Iron Ore."The entire Port team has joined together to undertake this exciting new...
(Posted on 16/04/18)
Commenting on the IMO's ongoing discussions on a Greenhouse Gas strategy for shipping last week in London, Mark Simmonds, Policy Manager at the British Ports Association, which represents over 100 UK port authorities and operators said:"Whilst this is primarily an issue for the shipping industry, ports play an important...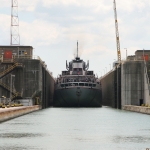 (Posted on 30/03/18)
The St. Lawrence Seaway Management Corporation has marked the opening of the Seaway's 60th navigation season with the transit of the newly built Algoma Niagara through Lock 3 on the Welland Canal. State-of-the-art ships such as the Algoma Niagara serve as a key part of the supply chain serving to bolster...