Ports & Logistics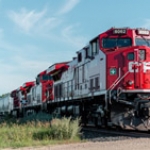 (Posted on 22/04/20)
Canadian Pacific's first quarter of 2020 was the best Q1 on record for Canadian grain and grain products, with more than 6.35 million metric tonnes (MMT) moved. The 2020 result breaks the company's previous first-quarter record, set in 2016, by 300,000 metric tonnes.Canadian Pacific is a transcontinental railway in Canada and the...
(Posted on 22/04/20)
Ever since the beginning of the COVID-19 crisis, all European ports have been fully operational and continue to do everything they can to fulfil their essential role in the supply chain and provide citizens, health services and businesses in Europe with the products and material they need.To ensure the continuity of the supply chain...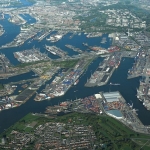 (Posted on 17/04/20)
The coronavirus pandemic led to highly exceptional conditions in the first quarter of 2020, with severe worldwide disruption of production processes and logistical chains. Closed factories, stricter border controls and restrictions on personal freedom of movement have disrupted society around the globe. This unprecedented situation...
(Posted on 17/04/20)
Port of Antwerp is teaming up with the tech company Rombit to prevent corona infection on the workfloor. Rombit has developed the Romware Covid Radius, a digital bracelet that ensures social distancing and permits contact tracing. Port of Antwerp will be the first to use this innovative bracelet.To produce this armband Rombit has...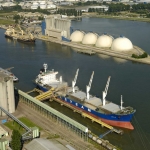 (Posted on 14/04/20)
Record cereal exports have boosted the solid bulk sector at HAROPA Ports, up 18% to 4.26 Mt. The 2019-2020 cereal season is excellent with 7.2 Mt loaded at the end of March, an increase of 24% compared to the previous season. The dynamism of cereal exports, for example, ensures that Africa receives a proportion of its agricultural...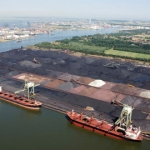 (Posted on 14/04/20)
The total freight volume handled by Port of Antwerp rose by 4.0% in the first quarter compared with the same period last year. The impact of the corona crisis remained limited in the first three months of the year.The dry bulk volume at the end of the first quarter was slightly up, by 1.2%. During this period three times as much...