Ports & Logistics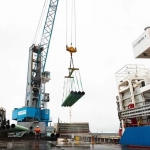 (Posted on 17/03/21)
Three Teesside family firms have worked together to secure a post Brexit shipping deal, keeping business in the region and supporting the growth of Middlesbrough's port facilities.Shipping companies, Casper Shipping and Cockfield Knight, along with AV Dawson, owner and operator of Port of Middlesbrough, have collaborated to...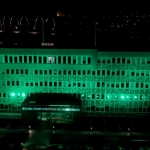 (Posted on 17/03/21)
Several sites and facilities in Dunkerque light up in green to celebrate the grand Irish national holiday of St. Patrick's Day and the 10,000 freight units transported since January 2021 via the Dunkerque-Rosslare line (Ireland).Invited to do so by the Irish Embassy, Dunkerque is celebrating Saint Patrick's Day on March 17 by taking...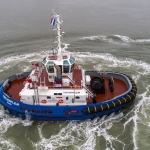 (Posted on 17/03/21)
Damen Shipyards Group has delivered two RSD Tugs 2513 to France-based Thomas Services Maritimes (TSM). The client was looking for the latest in tug technology and will operate the vessels on the River Seine in the port between the Ports of Rouen and Honfleur (HAROPA – Port de Rouen). The tugs will assist bulk cargo carriers...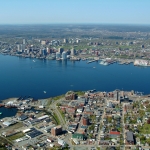 (Posted on 15/03/21)
The transportation industry in Halifax is taking a big step today toward becoming more collaborative and sustainable. 'The PIER' at the Seaport is proud to announce the founding partners who will work together, tactically and strategically, to develop solutions to the supply chain challenges the port and its customers...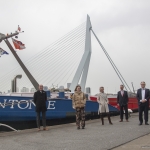 (Posted on 11/03/21)
Dutch Minister of transport Cora Van Nieuwenhuizen has visited Rotterdam to grant 4 million euros for the first hydrogen-powered cargo ship of Lenten Scheepvaart, a member of the inland shipping cooperative NPRC. This subsidy is an important step in the realization of this ship, which will be part of a salt transport shuttle for...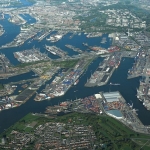 (Posted on 11/03/21)
The online publication of the Annual Report 2020 for the Port of Rotterdam Authority reveals that in a year when society at large was severely disrupted, the port of Rotterdam has confirmed its role as a reliable partner in the logistics chain by staying open 24/7. Goods volumes recovered in the second half year, limiting the decline...