Ports & Logistics
(Posted on 10/09/19)
The SAFIR consortium of partners – Amazon Prime Air, Aveillant, C-Astral, DronePort, Elia, Explicit, Helicus, Port of Antwerp, Proximus, SABCA, Skeyes, Tekever and Unifly – have tested the first simultaneous drone flights in Sint-Truiden DronePort, for among other things package deliveries, inspection flights and emergency...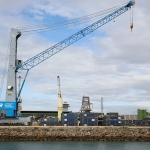 (Posted on 03/09/19)
Townsville Marine Logistics Pty Ltd, on thenorth-eastern coast of Australia, has received an electricKonecranes Gottwald Model 6 Mobile Harbour Crane. The craneis the backbone of the company's bulk and containeroperations. Founded in 2018, Townsville Marine Logistics is a stevedoringcompany located in...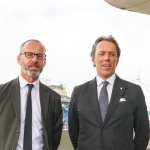 (Posted on 03/09/19)
The newly appointed British ambassador Martin Shearman has visited the Port of Antwerp. He got acquainted with the advantages offered by Europe's second-largest port, of course figuring Brexit high on the agenda. While the uncertainty over Brexit continues, one thing is clear: as soon as the UK leaves the European Union, in whichever...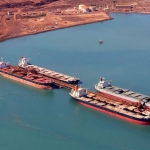 (Posted on 28/08/19)
Essar Ports has said higher capacity utilisation at its recently commissioned terminals at Salaya and Vizag, and an increase in third-party cargo, are the two key factors that will help the Company achieve its target of handling 60 million tonnes of cargo by 31 March 2020.The Company's first quarter cargo handling performance...
(Posted on 28/08/19)
Peel Ports Group, one of the UK's leading port operators, has been officially accredited with the internationally recognised quality mark of Authorised Economic Operator (AEO) at all its principal ports by Her Majesty's Revenue and Customers, affirming the Port's efficient and robust processes to customers worldwide...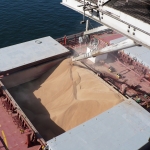 (Posted on 19/08/19)
The Vancouver Fraser Port Authority has released the 2019 mid-year cargo statistics for goods and passengers moving through the Port of Vancouver. Between 1 January and 30 June, 2019, overall cargo through the port increased 0.5% to a record 72.5 million metric tonnes (MMT) over the same time last year, with new mid-year records...