Ports & Logistics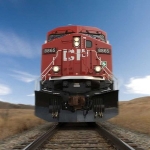 (Posted on 30/11/21)
Canadian Pacific Railway Limited and Kansas City Southern have received the required regulatory pre-transaction control approvals from the Mexican Federal Economic Competition Commission (COFECE) and the Mexican Federal Telecommunications Institute (IFT) for the previously announced proposed combination of KCS and CP."This important...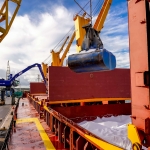 (Posted on 30/11/21)
Amid the current shortage of nitrogen fertiliser, ABP's Port of Ipswich is bucking the trend and seeing record amounts arrive at its shores. In October alone, seven vessels (four dry bulk and three tankers) carrying 59,450 metric tonnes of fertiliser safely came through the port; up from 5,452 metric tonnes in October 2020. Last...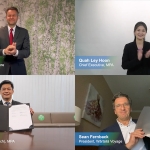 (Posted on 25/11/21)
Wärtsilä Voyage has signed a landmark Memorandum of Understanding (MoU) with the Maritime and Port Authority of Singapore (MPA) to further strengthen their collaboration in smart port innovation and digitalisation. The main objectives of this strategic partnership are to initiate, develop and promote innovative solutions...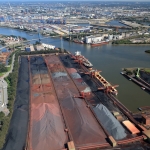 (Posted on 18/11/21)
In the first nine months of the year, at 95.8 million tons the Port of Hamburg achieved a 2.9 percent increase in seaborne cargo throughput. Bulk cargo throughput advanced especially strongly, being 6.1 percent ahead at 29.7 million tons. Totalling 66.1 million tons, in the first three quarters general cargo throughput was a modest...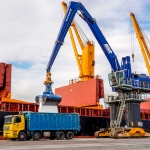 (Posted on 11/11/21)
Blue cranes at Associated British Ports' (ABP) Port of Ipswich will soon be turning green. A new supply contract with Cooper Specialised Handling has been agreed which will deliver some of the first fully mains electric powered hydraulic cranes in the UK to the port. This £4 million investment is another step in ABP&...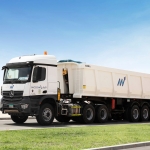 (Posted on 08/11/21)
MICCO Logistics, a subsidiary of AD Ports Group, has acquired 31 tipper trucks as part of their effort to offer broader integrated logistics support to the UAE's construction and metals manufacturing sectors.The trucks will join MICCO's existing ground fleet of 400 plus vehicles that currently service a number of different...