Ports & Logistics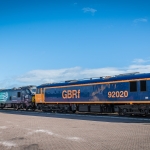 (Posted on 13/09/20)
Four main rail freight companies have come together at Mossend International Railfreight Park (MIRP) in the UK with their electric and hybrid locomotives, in support of the decarbonisation of the logistics supply chain network. It is the first time they have been pictured together in one location.This rare photo opportunity coincided...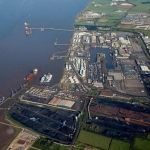 (Posted on 07/09/20)
The British Ports Association has welcomed new legislation introduced to fast track the planning processes for Brexit related border infrastructure, at and around ports, but is warning that there is still a lot to be done in a short period of time.Commenting the British Ports Association's Chief Executive, Richard Ballantyne...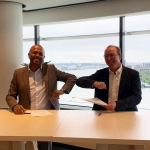 (Posted on 07/09/20)
The Port of Rotterdam Authority and Deal Drecht Cities will be extending their current partnership for another four years, until 2023. Danny Levenswaard, Director Breakbulk at the Port of Rotterdam Authority, and Martin Bloem, Director of Deal Drecht Cities, recently met to sign a new agreement regarding the continuation of their...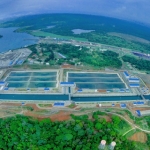 (Posted on 28/08/20)
As the COVID-19 pandemic continues to impact the global economy, the Panama Canal will extend its temporary relief measures to 31 December, 2020, offering further support for the industry's recovery.This extension comes after continued dialogue between the Canal and industry leaders on how to best provide relief as the world looks...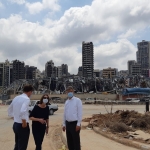 (Posted on 28/08/20)
Last week, a small delegation of officials from the Dutch Ministry of Foreign Affairs travelled to Beirut together with the Port of Rotterdam Authority. This public mission was organised to determine how the Netherlands can support Lebanon in rebuilding its port.The restoration of the port of Beirut is of crucial importance for...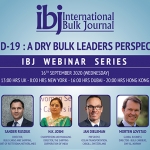 (Posted on 26/08/20)
IBJ's first ever webinar will take place just three weeks from today and is free to view.Launched in 1981, IBJ has an established track record of keeping the global bulk cargo handling and shipping industry informed thorough its magazine, e-newsletter/website and IBJ Awards. This years' IBJ Awards in Rotterdam have been...