IBJ Awards » Entry Procedure
Free to enter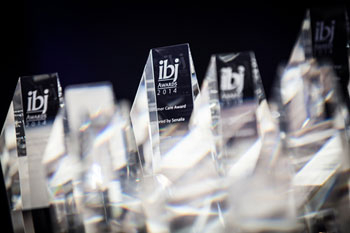 Being shortlisted, or winning at The IBJ Awards increases profile to the bulk industry and boosts staff morale. The awards event, to be held at City Central at The HAC, London provides a unique networking opportunity for the industry at a glittering gala occasion. Entries are judged by senior industry leaders. Working in separate panels to ensure complete Impartiality, judges are chosen to recognise what is truly outstanding and deserves recognition. The panel will pay particular attention to increased efficiency, safety and environment protection.
You can enter your own company or nominate a company who you feel deserves recognition. Established as a benchmark for excellence across the Maritime Bulk Industry the IBJ Awards remain free to enter and entering could not be simpler.
Entry Procedure
Decide the category you wish to enter
Explain in no more than 700 words, why your company deserves the award. There is no special entry form; simply send in a word document or email
Up to 3 attachments may be submitted to support entries. They may include images or supporting documents or testimonials. When emailed each image should not exceed 2MB
You may enter as many categories as you like, submitting separate entries for each
Entries should be in the English language and submitted by email to awards@ibj-online.com
Entries should be received by 1st August 2023
Award sponsors may not enter the award category which they are sponsoring. All entries will be acknowledged and entrants will be noti?ed if they are shortlisted. Entry submission con?rms agreement with IBJ Awards entry procedure. Category winners will be announced at the IBJ Awards ceremony on 20th November 2023. No correspondence will be entered into concerning the eligibility of any nomination and following the judges input, the publisher will have sole and absolute discretion on determining winners. The Lifetime Achievement, Entrepreneur and Personality of the Year and Special Achievement awards will be determined by an IBJ editorial panel. Winners must be present at the event to receive a trophy or the award may go to the second placed company.
Top Tips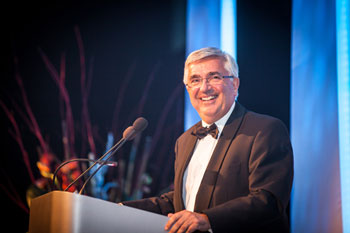 Preparation is key. Read the description of the category and allow plenty of time to develop and submit your entry - make a note of the deadline 1st August
Be concise and clear: Make the judges' job easy - write in clear, plain language, and avoid jargon. Whilst you won't be judged on the design of your entry it will pay to have a well presented and laid-out submission
Size doesn't matter: judges will judge against category criteria, not size of company
The extra mile: the awards are to reward excellence. Demonstrate how you have gone beyond the norm
Don't make assumptions: judges all have relevant experience, but will not know the intricacies of your business Briefly, describe the challenges you face
Be up-to-date: explain your history if you wish, but don't dwell on it
Demonstrate how your entry is relevant to today
Contact us if you need any help in entering
View this year's Awards Categories
or
Reserve your Table at the IBJ Awards