Shipping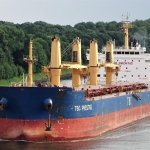 (Posted on 02/06/23)
Technology group Wärtsilä will partner with Transworld Group to apply the most advanced decarbonisation modelling capabilities to the bulk carriers sector of Orient Express lines of Dubai, owned by Transworld Group and Managed by Transworld Ship Management (TWSM), one of India's premium private sector ship management firms...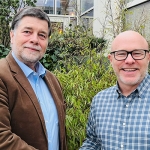 (Posted on 02/06/23)
Global healthcare specialist VIKAND has appointed Ronald Spithout as its Managing Director for VIKAND's proactive total healthcare solution, called OneHealth, to support seafarers' wellbeing.Mr. Spithout will combine his role at VIKAND with his duties at MariDISC, the company he started in 2022 and where he combines...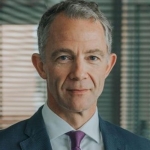 (Posted on 31/05/23)
The Columbia Group has underlined its commitment to the burgeoning Turkish maritime cluster by opening an office in Istanbul.CSM Turkey will be headed up by Capt Ozgur Gunes and overseen by Xanthos Kyriakou and Johann Meyer from the Italian and German offices respectively.The new office will offer the full spectrum of the Columbia...
(Posted on 31/05/23)
ClassNK has granted its Innovation Endorsement for Products and Solutions to Inmarsat's Fleet Secure Endpoint, cybersecurity service for ships.In order to promote the spread and development of innovative technologies, ClassNK has offered Innovation Endorsement for Products & Solutions. ClassNK supports the deployment of...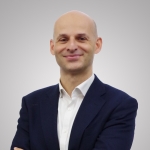 (Posted on 23/05/23)
The International Association of Dry Cargo Shipowners (INTERCARGO) has reached an historic membership milestone. The Association now represents 32% of the global dry bulk fleet (total) DWT.INTERCARGO, which meets in Dubai this week for its Semi Annual Meetings, now has within its global fleet more than 3,200 bulkers registered by...
(Posted on 23/05/23)
Competition authorities have now approved the merger of OSM Maritime Group and Thome Group. The merged company, OSM Thome, will be a power house in the international ship management market, represented in 22 countries and headquartered in Arendal, Norway."This is a big day for OSM Thome. Our merger is now formally and finally...