Shipping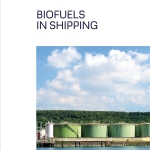 (Posted on 05/06/23)
DNV's latest white paper "Biofuels in shipping" finds that the flexibility of biofuels can enable the shipping industry to accelerate its journey towards decarbonization while maintaining operational efficiency. Current limitations in production capacity, however, may impact short-term supply and create stiff competition...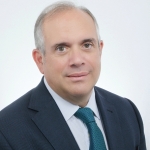 (Posted on 05/06/23)
Shipping is so global, that only a truly global regulator such as the International Maritime Organization can provide the level playing field needed for this diverse industry and all the nations it serves, says INTERCARGO. Yet even the IMO, a United Nations agency, must be careful not to create regulations that put shipping in isolation...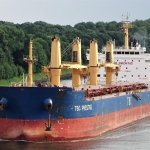 (Posted on 02/06/23)
Technology group Wärtsilä will partner with Transworld Group to apply the most advanced decarbonisation modelling capabilities to the bulk carriers sector of Orient Express lines of Dubai, owned by Transworld Group and Managed by Transworld Ship Management (TWSM), one of India's premium private sector ship management firms...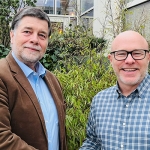 (Posted on 02/06/23)
Global healthcare specialist VIKAND has appointed Ronald Spithout as its Managing Director for VIKAND's proactive total healthcare solution, called OneHealth, to support seafarers' wellbeing.Mr. Spithout will combine his role at VIKAND with his duties at MariDISC, the company he started in 2022 and where he combines...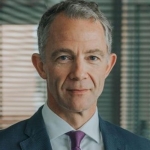 (Posted on 31/05/23)
The Columbia Group has underlined its commitment to the burgeoning Turkish maritime cluster by opening an office in Istanbul.CSM Turkey will be headed up by Capt Ozgur Gunes and overseen by Xanthos Kyriakou and Johann Meyer from the Italian and German offices respectively.The new office will offer the full spectrum of the Columbia...
(Posted on 31/05/23)
ClassNK has granted its Innovation Endorsement for Products and Solutions to Inmarsat's Fleet Secure Endpoint, cybersecurity service for ships.In order to promote the spread and development of innovative technologies, ClassNK has offered Innovation Endorsement for Products & Solutions. ClassNK supports the deployment of...