Shipping
(Posted on 28/08/20)
North P&I has strengthened its FD&D leadership team in Greece with the appointment of Antigone Yanniotis and Gillian Stanton to the roles of Deputy Director (FD&D) Greece, demonstrating North's continuing dedication to providing the highest standards of FD&D service to its local members.Taking effect from 1...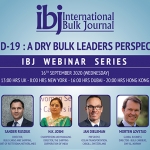 (Posted on 26/08/20)
Six leading executives from the dry bulk industry worldwide will take part in the first IBJ Webinar Covid-19: A dry bulk leaders perspective, on 16th September.Launched in 1981, IBJ has an established track record of keeping the global bulk cargo handling and shipping industry informed thorough its magazine, e-newsletter/website...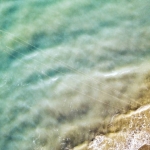 (Posted on 17/08/20)
DNV GL has published a new report outlining how the energy transition can be accelerated through the rapid uptake of renewable energy to limit global warming to 1.5°C.Global experts from across technology, policy, markets and financial disciplines, as well as industry leaders including RES, Equinor and Vestas contributed to...
(Posted on 17/08/20)
Michael Madely, VP of Global Service at Ecochlor has revealed the first of many planned locations for Ecochlor's spare parts support network outside the United States. "Having an inventory of spare parts located in Singapore will provide a faster response time to all vessels in Asia with our system on board. Our goal...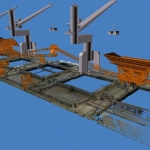 (Posted on 10/08/20)
Singapore-based Rocktree, a one-stop solutions provider for turnkey projects from concept to medium to long-term operations, has announced its appointment by Abu Dhabi Ports' maritime services arm, SAFEEN, to design and manage the conversion of a post panamax bulk carrier into a transhipment vessel.Rocktree has also been engaged...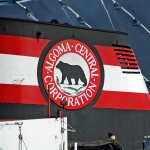 (Posted on 10/08/20)
Algoma Central Corporation, a leading provider of marine transportation services, has announced its results for the three and six months ended June 30, 2020.Second quarter ended June 30, 2020 highlights include (in 000s Canadian dollars) operating earnings $28,999, an increase of 3% or $916 compared to the same period in 2019. Increases...