Shipping
(Posted on 14/10/22)
NorthStandard's planned launch on 20th February 2023 will immediately see the merged organisation becoming one of the largest providers of mutual cover in the maritime industries, with over 300 years of shared P&I heritage and consolidated annual premiums of around US$750 million.Jeremy Grose, Standard Club CEO, and Paul...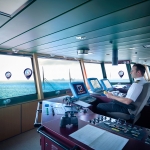 (Posted on 06/10/22)
Pavilion Energy and DNV have jointly developed a fit-for-purpose LNG bunker digital solution for employment in the Port of Singapore.Through the collaboration, both companies developed a tailored digital bunkering platform 'FuelBoss' to meet local requirements. As a fully digitalized end-to-end bunkering solution, FuelBoss...
(Posted on 06/10/22)
ShipMoney has expanded its agreement with Bernhard Schulte Shipmanagement (BSM) to include the ship manager's global fleet.Extending the existing agreement to the worldwide fleet reinforces BSM's commitment to digitizing its payment processes to enable greater financial management efficiencies for all crew wages and...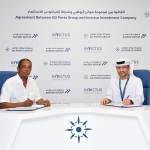 (Posted on 01/10/22)
SAFEEN Feeders has signed a major agreement with Invictus Investment to launch a new international dry bulk shipping service.Under the terms of the agreement, the two companies will purchase ships through Special Purpose Vehicles, owned 85% by SAFEEN Feeders, part of the AD Ports Group, and 15% by Invictus Investment. In addition...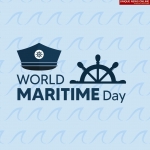 (Posted on 01/10/22)
Never has the theme of this year's World Maritime Day - 'New technologies for greener shipping' - been so in tune with the focus of the ship owning community, says INTERCARGO."The future is uncertain," said the association in a statement, "But one certainty we do have is that reducing emissions...
(Posted on 01/10/22)
ClassNK has issued an Approval in Principle (AiP) for an ammonia bunkering vessel (ABV) developed by Nippon Yusen Kabushiki Kaisha (NYK Line). This is the Society's first AiP for ABVs.Ammonia is expected to be used as a ship fuel for decarbonization since it does not emit CO2 when combusted. Meanwhile, adequate safety measures are...