Shipping
(Posted on 24/05/18)
Leading maritime training provider, Seagull AS, have collaborated with IT specialists, SOFTimpact, to develop a web interface between their software systems. The technical collaboration of 'CREWimpact' crewing solution is now integrated with Seagull Training Administrator (STA) and enables the automatic exchange of information...
(Posted on 24/05/18)
Prevention at Sea (PaSea) has announced that two more maritime registries, Malta and Hong Kong, have recognised the merits of its oil record book software and approved its use throughout their fleets to help with the manual recording of Oil Record Book (ORB) entries. Called the ε-ORB, this software has been designed...
(Posted on 24/05/18)
Damage to rudders, running gear and the stern areas of ships due to cavitation is a perennial problem for shipowners, operators and managers, resulting in damaged protective coatings, erosion of surfaces, and ultimately, corrosion.Belgian company Subsea Industries, however, claims it has the answer with its Ecoshield coating.Following...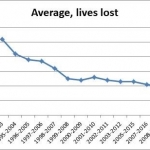 (Posted on 14/05/18)
INTERCARGO's latest Bulk Carrier Casualty Report, which provides an analysis of bulk carrier total losses between 2008 to 2017, has been submitted to the International Maritime Organization (IMO) for the consideration of the Member States, Non-Governmental Organisations and other interested parties.Between 2008 and 2017 there...
(Posted on 14/05/18)
Nigel Carden, Deputy Chairman for the UK Club Managers Thomas Miller P&I, highlights issues regarding the decision by President Trump announced on May 8 to withdraw the USA from participation in the JCPOA (Joint Comprehensive Plan of Action) agreed between Iran, the EU, and the P5+1 (the five permanent members of the United...
(Posted on 14/05/18)
Eagle Bulk Shipping Inc, one of the world's largest owner-operators in the Supramax / Ultramax segment, has reported financial results for the three months ended 31st March.An adjusted EBITDA of $18.8 million, representing an increase of 314% compared to the first quarter of 2017 has dramatically reversed the loss...