Shipping
(Posted on 30/05/19)
Diana Shipping Inc. has announced the preliminary results of its tender offer to purchase up to 3,125,000 shares of its common stock, par value of US$0.01 per share , at a price of US$3.40 per share, net to the seller in cash, less any applicable withholding taxes and without interest. The tender offer expired at 5:00 P.M., Eastern...
(Posted on 30/05/19)
Responding to changing regulations the International Chamber of Shipping (ICS) has launched the third edition of its essential Guidelines on the Application of the ILO Maritime Labour Convention, the only fully up to date guide to the Maritime Labour Convention (MLC) for all involved with the employment of seafarers.Focused on today...
(Posted on 30/05/19)
West of England P&I Club has announced its results for the year ending 20 February 2019. The Club's capital has strengthened and remains considerably in excess of the 'AAA' capital strength requirement under Standard and Poor's model. This has been re-affirmed in its financial strength rating of A-, reflecting...
(Posted on 30/05/19)
The Indian Register of Shipping (IRClass), a leading ship classification society, recently hosted a seminar in which industry stakeholders discussed the impending 2020 IMO fuel sulphur regulation and the initial IMO Strategy on reduction of greenhouse gas (GHG) emissions from ships. Held at IRClass' head office in Mumbai,...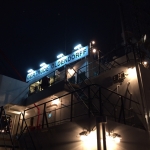 (Posted on 28/05/19)
Oldendorff Carriers has started to equip its entire fleet of bulk carriers with efficient and environmentally friendly LED lights. Over the last year, the company has carried out a series of trials to analyse the performance of different LED manufacturer's lights, including intensities and colours. Some of the environmental...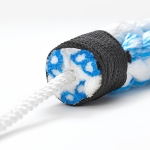 (Posted on 28/05/19)
Despite the industry's best intentions, such as designating hazardous snap-back zones on mooring decks, or the drawing up of detailed line management and mooring plans, mooring remains an incredibly high-risk task. Serious, often fatal, accidents continue to happen with depressing regularity, with seemingly no end in sight...