Shipping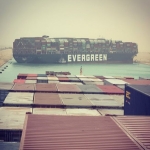 (Posted on 28/03/21)
As efforts to refloat the Ever Given continue, the International Chamber of Shipping (ICS) has released a statement on the ongoing blockage of the Suez Canal by the giant container ship, noting that the incident lays bare the fragility of global supply chains.Guy Platten, secretary general of the ICS, said: "This kind of incident...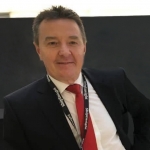 (Posted on 28/03/21)
GTMaritime has announced that it has transitioned its business to an Employee Owned Trust (EOT), in a deal securing the future of a true shipping technology innovator.The move to an EOT is an exciting development which is set to incentivise employees under the guidance of the management team responsible for establishing GTMaritime...
(Posted on 28/03/21)
Leading classification society ClassNK has begun joint investigative research with Sompo Japan Insurance Inc. (Sompo Japan) on risk assessment of autonomous ships.Global efforts are accelerating toward the practical use of technology for autonomous operation in the field of ships, as this may be a promising way to improve safety...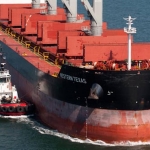 (Posted on 22/03/21)
Oslo-based global dry bulk operator, Western Bulk has published its 2020 Annual Report with a full year net profit after tax of USD 3.2 million and a Net TC result of USD 26.7 million. This is in line with what was published in the 2020 Second half year report and is a satisfying result in the context of the Covid-19 supply chain...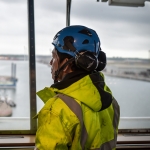 (Posted on 22/03/21)
International maritime charity Sailors' Society's Wellness at Sea training and support reduces anxiety and sadness among seafarers, a research report has shown. The preliminary findings came from a PHD research project in psychology from Rhodes University in South Africa, investigating the mental health of seafarers...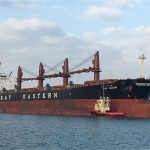 (Posted on 17/03/21)
The Great Eastern Shipping Company Limited (G E Shipping) has signed a contract to buy a second-hand Supramax Bulk Carrier of about 56,103 dwt. The 2013 Japanese built vessel is expected to join the Company's fleet in Q1 FY22. Currently, no further details have been revealed.Excluding this vessel, the Company's current...