Shipping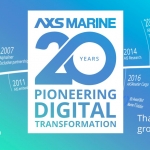 (Posted on 21/07/20)
AXSMarine, a leader in the provision of shipping intelligence for Dry, Tanker and Liner, today marks the 20-year anniversary of its launch. What started as an early believer in Software-as-a-Service (SaaS) system has since evolved into a full ecosystem of multiple integrated market intelligence solutions, building a shipping community...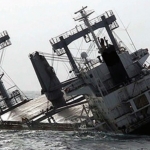 (Posted on 20/07/20)
Large shipping losses are at a record low having fallen by over 20% year-on-year, according to marine insurer Allianz Global Corporate & Specialty SE's (AGCS) Safety & Shipping Review 2020. However, the coronavirus crisis could endanger the long-term safety improvements in the shipping industry for 2020 and beyond,...
(Posted on 16/07/20)
Leading maritime safety specialist Survitec is highlighting the need to ensure there is sufficient medical oxygen onboard vessels in the event of crews and passengers becoming ill with a respiratory infection.While the IMDG Code and MFAG guidelines require operators to carry 44 litres of medical oxygen at 200 bar as minimum, Survitec...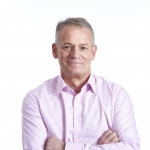 (Posted on 10/07/20)
Leading International Group (IG) Protection and Indemnity member, North P&I has urged maritime stakeholders to seize the opportunity provided by a UK Government summit on July 9th to establish an international action plan to deal with the crew repatriation crisis resulting from COVID-19.Led by UK Maritime Minister Kelly Tolhurst...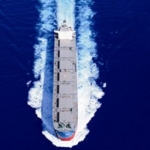 (Posted on 10/07/20)
Nippon Kaiji Kyokai (ClassNK) has joined the Maritime Transportation System Information Sharing and Analysis Centre (MTS-ISAC) as part of a growing list of maritime community partners. This is an innovative relationship between the two nonprofit organizations aimed at strengthening vessel and shoreside cyber risk management. The...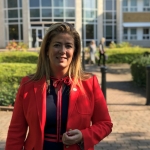 (Posted on 10/07/20)
Global maritime charity Sailors' Society has announced the appointment of Sara Baade as its new Chief Executive Officer, starting in September 2020.Sara has a strong background in management and strategic policy and brings extensive experience in leading an international welfare charity from her current role as CEO of The...