IBJ News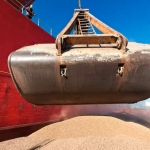 (Posted on 11/12/17)
Dry Bulk and Energy Business Managers at the Port of Rotterdam Authority, Mieke Brinkel and Nicole van Klaveren, highlight the advantages of their port and how they work closely with the dry bulk sector. The port of Rotterdam is – and intends to remain – the largest dry bulk port in Europe. "The world of dry bulk...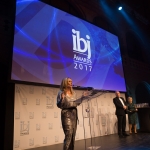 (Posted on 15/11/17)
The major event in the maritime bulk industry's calendar, the IBJ Awards, took place in Amsterdam on 13th November.A large crowd of industry executives and leaders was welcomed to the Beurs van Berlage, Amsterdam's former Stock Exchange building, in the heart of the city, by IBJ Publisher, Ray Girvan. The Port of Amsterdam...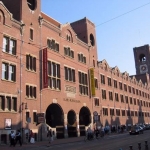 (Posted on 01/09/17)
IBJ is pleased to announce which enterprising companies have made it to the bulk cargo handling and shipping industry's most exclusive shortlist – the IBJ Awards finalists.There have been more entrants than ever in 2017, making this one of the most difficult years for our independent panel of judges; many submissions have...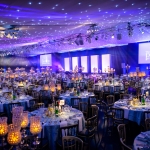 (Posted on 02/09/16)
Judging for the IBJ Awards 2016 has now been completed and finalists are listed below.The IBJ awards salute excellence in bulk shipping and cargo handling and there has been a huge response to this year's call for entries. Indeed there have been so many submissions that many deserving cases have not even made it to the shortlists...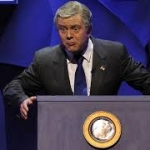 (Posted on 06/06/16)
The Host for the IBJ Awards 2016 is Jon Culshaw.Jon Culshaw is regarded by many as Britain's finest impressionist with a massive repertoire covering politics, sport and celebrity, from Barack Obama and George W Bush to Russell Crowe and Simon Cowell. Jon played 40 characters on ITV's iconic satire, Spitting Image, including...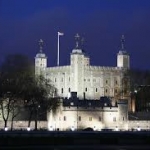 (Posted on 01/04/16)
The IBJ Awards venue this year is the pavilion at one of the world's most famous historic buildings.The Tower of London has played a prominent role in English history and is the home of the Crown Jewels of England. It will provide a spectacular backdrop as the world's maritime bulk industry gathers on 21st November for...