Equipment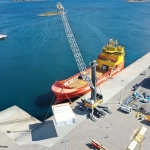 (Posted on 05/03/21)
Karmsund Havn IKS has signed a contract for a second Liebherr LHM 550. Only 3 years ago, Karmsund Havn ordered their first Liebherr mobile harbour crane, type LHM 550. The machine delivered 2 years ago brought additional business to the port, so another LHM 550 is now being purchased to meet the increased demand. The second LHM...
(Posted on 05/03/21)
Hempel grew its revenue to EUR 1,542 million in 2020 and demonstrated strong organic growth of 3.2 per cent, despite a declining global coatings market, building on momentum from 2019. The company continued its transformation to become a stronger global company ready to accelerate growth and double the business by 2025.2020 was...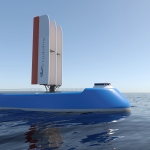 (Posted on 01/03/21)
Windship Technology, Britain's leading True Zero Emission company for the shipping industry, has confirmed findings from the world leading Wolfson Unit of the University of Southampton following a detailed study into its innovative and patented triple wing rig.After extensive testing and VPP work conducted at the Wolfson Unit...
(Posted on 01/03/21)
KVH Industries, Inc., has announced that remote vessel and voyage management platform Smart Ship© Hub is now a KVH Watch® Solution Partner and will offer KVH Watch services as part of its wide range of remote technical and operational management solutions. The Smart Ship Hub platform provides performance advisory and predictive...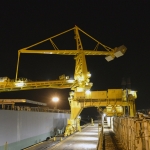 (Posted on 24/02/21)
Bruks Siwertell has received an order for two 640 D-type Siwertell ship unloaders from Formosa Plastics Corporation (FPC), part of the Taiwanese conglomerate, Formosa Plastics Group, which will bring the total number of continuous screw-type Siwertell unloaders operated by the company to thirteen. The new totally enclosed unloaders...
(Posted on 24/02/21)
In this digital age, maritime communications are set to move away from the 'one size fits all' approach to become fully customisable, predicts connectivity specialist IEC Telecom.As it launches its new comprehensive suite of applications for use across a wide range of maritime sectors, IEC Telecom says having the flexibility...