Equipment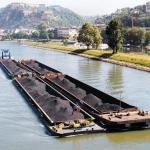 (Posted on 06/10/22)
Damen Marine Components (DMC) has received another order for the supply of FLEX Tunnels, complete rudder systems and Rotor Manoeuvring Systems (RMS), for two new pusher-barge combinations. The client is Den Breejen Shipyard from Hardinxveld-Giessendam. This yard will build the pusher-barge combinations on behalf of Rhenus PartnerShip...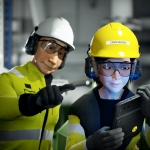 (Posted on 06/10/22)
Most onboard fires originate in the engine room. However, areas where flammable liquids, gases or materials and the potential for their ignition, pose a significant risk to the lives of seafarers and the safety of the ship.It is therefore critical that crew are sufficiently trained to identify and reduce the risks in hazardous or...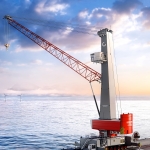 (Posted on 01/10/22)
TDG, Terminal Del Golfo, part of Tarros Group, has ordered an eco-efficient Generation 6 Konecranes Gottwald Mobile Harbour Crane for their operation in La Spezia, in north-western Italy. The crane represents the latest in mobile harbour crane technology: it will be equipped with an external power supply that lowers operating costs...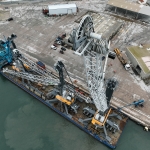 (Posted on 25/09/22)
Boarding the Heavy Load Carrier MERI in the early hours of 5 September, three Liebherr mobile harbour cranes were prepared for their journey to Spain.Three terminals operated by the Spanish company will benefit from the performance of the LHM 420 and LHM 550 models. Operations for a variety of cargo, supported by Liebherr cranes...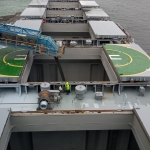 (Posted on 15/09/22)
The Nippon Paint Marine NEOGUARD anti-corrosive coating applied to the cargo holds of the 40,000dwt bulker Starnes has been a key factor in ship manager HJH Shipmanagement GmbH being able to extend cargo hold maintenance.Starnes, delivered from the Chengxi Shipyard in 2020, was delivered with a full range of Nippon Paint Marine...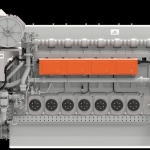 (Posted on 09/09/22)
The technology group Wärtsilä has introduced its new Wärtsilä 25 medium-speed 4-stroke engine. Based on Wärtsilä's highly successful modular technology platform, this latest addition to the company's engine portfolio is designed to accelerate and support the maritime sector's efforts...