Equipment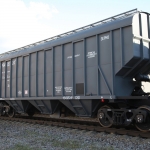 (Posted on 12/02/19)
Research and production corporation United Wagon Company will supply Trade House RIF, one of Russia's largest exporters of cereal crops, with 700 hopper cars for the transportation of grain and grain mill products. Shipment of the cars is expected to be completed by the end of Q3 2019.The 19-9549 model allows for the full loading...
(Posted on 12/02/19)
Worldwide coatings manufacturer Hempel has launched a powerful new antifouling coating - Atlantic+ - providing flexible and reliable performance. Delivering unparalleled protection, Atlantic+ is designed to protect the hull from fouling throughout service intervals of up to 60 months. Ensuring complete operational flexibility, the...
(Posted on 12/02/19)
In the past year numerous rudders, thruster tunnels and nozzles were coated with the Ecoshield protective coating system designed specifically to give lasting protection against cavitation and corrosion damage. In 2018 applications were carried out in shipyards in Turkey, the Netherlands, Singapore, Hong Kong, China, Japan...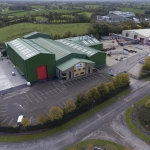 (Posted on 31/01/19)
Northern Ireland manufacturer Telestack has further committed to its future in Omagh by announcing an additional investment of £5 million in a new factory in the Doogary Industrial Estate. Leading the international mobile material handling market, Telestack supply some of the largest blue-chip companies in the world. Designed...
(Posted on 31/01/19)
Leading safety and survival specialist Survitec has opened a new service and distribution hub in Singapore to meet increased demand from customers across the Asia Pacific region.The extensive complex in Singapore's Sembawang district covers a 7,153m2 area, of which 1308m2 is outdoors. With more than 200 personnel, it is Survitec...
(Posted on 31/01/19)
The arrival of 2019 leaves just one year until the global sulphur cap becomes reality. But as the marine industry scrambles to ready itself, an important milestone has already been reached. The new year marks a decade since the first vessel set sail with an Alfa Laval PureSOx scrubber on board. In 2009, the RoRo vessel DFDS...