Equipment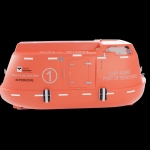 (Posted on 26/11/23)
VIKING Life-Saving Equipment, a global leader in maritime safety solutions, is launching an innovative range of lifeboats and davits which set new standards for compact and lightweight lifeboat-based evacuation solutions. By challenging traditional lifeboat design, the 40- and 52-person VIKING Norsafe Totally Enclosed Lifeboats (...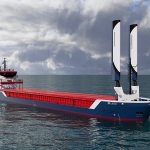 (Posted on 26/11/23)
Damen's client Gerdes Green has received a subsidy from the German Government for the investment in sustainable innovations for a Damen Combi Freighter (CF) 3850 currently under construction, as well as for a second vessel. Damen, together with Gerdes Green and vessel charterer Cargill, has developed a tailored vessel, the...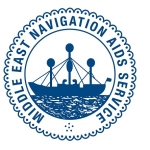 (Posted on 17/11/23)
A first of its kind training course for the Middle East has been held to teach mariners about the basic concept of Aids to Navigation (AtoN) after a clear need was identified from potential clients.Run by Middle East Navigation Services (MENAS) with co-operation with Bahrain Port Maritime Affairs PMA , the Level 3 course was a success...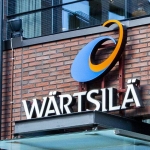 (Posted on 13/11/23)
Wärtsilä ANCS, part of technology group Wärtsilä, has delivered to Seaspan, a marine transportation and shipbuilding company, the cutting-edge autonomous SmartDock capabilities to the seas. This delivery marks a significant step towards autonomous docking and undocking operations, making maritime activities safer...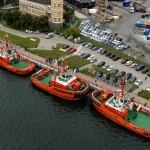 (Posted on 31/10/23)
The flag raising ceremony for three new ASD Tugs has taken place in Gdansk, Poland. In the presence of a large group of Polish and international associates and company employees, the new tugs were welcomed into the fleet. This followed the christening ceremony of the second ASD Tug 2811 that took place in September in Rotterdam....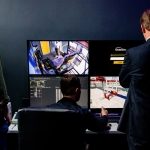 (Posted on 26/10/23)
A new immersive crane simulator that can recreate high-risk scenarios without putting drivers or other port workers in danger has been installed at Tees Dock.The £400,000 investment in the Full Mission Crane Simulator, manufactured by GlobalSim – the only machine of its type in the north of England – shows PD Ports...