Equipment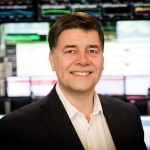 (Posted on 01/04/21)
Inmarsat, the world leader in global, mobile satellite communications, has signed an agreement with SRH Marine Electronics for SRH to provide formal representation for support to customers in Greece and Cyprus, whose Inmarsat Maritime contracts were purchased from Speedcast by Inmarsat at the beginning of this year."Following...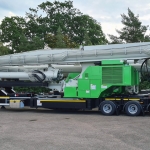 (Posted on 28/03/21)
Bruks Siwertell has recently secured a new Siwertell road-mobile ship unloader order for cement handing operations in the Gulf of Mexico region of the USA. Its new, undisclosed owners already operate Siwertell screw-type technology, recognizing its ability to protect the environment from dust and spillage, and to offer a cost-effective...
(Posted on 28/03/21)
Superior Industries, Inc., a U.S.-based manufacturer and global supplier of bulk material processing and handling systems, has announced the appointment of Jeff Gray as its director of international sales. Gray, a 25-year industry veteran, will lead construction aggregate sales efforts outside of the United States and Canada in...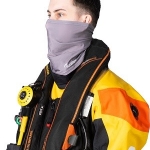 (Posted on 22/03/21)
Global safety solutions leader Survitec has unveiled a new face covering with protective features designed to reduce the spread of viral and bacterial infection, helping maritime workers more confidently follow social distancing rules.Developed in cooperation with oil majors and asset owners, Survitec Protect 360 is a hydrophilic...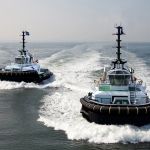 (Posted on 22/03/21)
NIBC Bank, Damen Ship Lease and Damen Financial Services have digitally shaken hands for a multi-year partnership in the field of ship leasing.The financing from NIBC will be used to enable financial or operational lease solutions for customers of Damen Shipyards Group. This concerns state-of-the-art workships in offshore (wind)...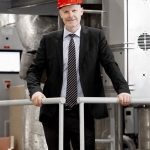 (Posted on 17/03/21)
Wärtsilä Exhaust Treatment highlights the potential for exhaust gas abatement systems to directly tackle maritime carbon dioxide (CO2) emissions in the near future, as technology advances and enables manufacturers to design and upgrade scrubbers to capture carbon at the point of exhaust.Wärtsilä has conducted...