Equipment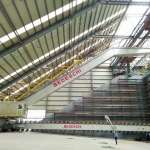 (Posted on 13/04/21)
Bedeschi has been awarded a new contract by Nanjing Kisen International Engineering, part of CNBM Group, for a Lafarge Holcim cement plant in Poland.The new order will include the refurbishment of an existing storage with the installation of two new semi portal reclaimers Pal SP 130/18 for limestone at a capacity of 340 t/h each...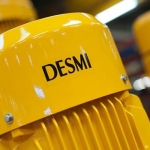 (Posted on 11/04/21)
2020 has been a special year for DESMI. Founded in 1834, the company is one of Denmark's oldest, with a long history of supplying reliable solutions, maintaining an innovative approach and utilising the opportunities for the global market.The Covid-19 pandemic began at the same time as a serious cyber-attack, however, a good...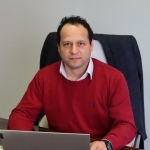 (Posted on 06/04/21)
Turkey's Iskenderun Ship Management has provided a first reference for Nippon Paint Marine's new self-polishing antifouling paint FASTAR following an agreement to apply the novel coating to five bulk carriers scheduled to drydock in China this year.The Panamax ships Ata-M and Toros-M will drydock at COSCO's Guangzhou...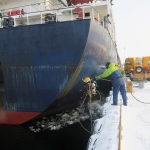 (Posted on 06/04/21)
In just over a week Hydrex diver/technicians travelled to Finland, Germany, the Netherlands and France to assist shipowners with damaged propeller blades. On two bulkers the blades were cropped while on a third bulker and a general cargo vessel the bent blades could be straightened.In all cases the best solution was offered to the...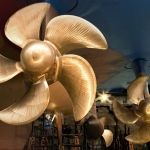 (Posted on 06/04/21)
From its creation three decades ago to its market leading position in global shipping today, Azipod propulsion has revolutionized marine transport with its unparalleled performance, efficiency, sustainability and reliability.First seen on the Finnish icegoing vessel Seili in 1991, Azipod electric propulsion has clocked over 20 million...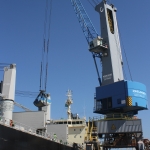 (Posted on 01/04/21)
The port terminal operator SERMI in Pozzallo (Sicily), has ordered an eco-efficient Konecranes Gottwald Model 6 Mobile Harbor Crane to improve its overall capacity in bulk, container, and general cargo handling. The order, booked in Q1 2021, highlights Konecranes' commitment to the growth and transformation of customers and...