Equipment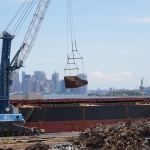 (Posted on 06/07/20)
At New York Harbour, NY, Sims Metal Management uses a Liebherr mobile harbourcrane type LHM 600 to load scrap and unload salt. The crane is placed on a floatingbarge and can be moved to another terminal of the port if required. With a maximumlifting capacity of 75 tonnes in 4-rope grab operation, the crane is the strongestfloating...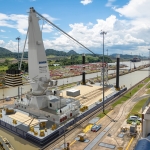 (Posted on 06/07/20)
Damen Shipyards Group has successfully concluded keel laying for the Crane Barge 7532 that will be delivered in Panama, following award of tender in August last year. The barge is being built at Damen Yichang Shipyard in Hubei Province, China. The yard is almost back to full capacity following the recent coronavirus outbreak. Conscious...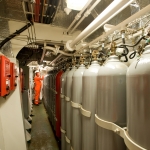 (Posted on 30/06/20)
VIKING Life-Saving Equipment has reported a surge in demand for its one-stop shop Shipowner Agreement concept, following the integration of the Drew Marine Fire Safety and Rescue (FSR) division into its maritime safety solutions business.VIKING Life-Saving Equipment is a global market leader in maritime and offshore safety. Headquartered...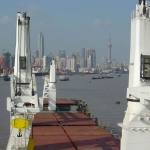 (Posted on 30/06/20)
MacGregor, part of Cargotec, has secured an order to provide cargo handling cranes for four 62,000 dwt general cargo ships to be built in Asia.Scope of supply includes installation of the MacGregor OnWatch Scout condition and predictive monitoring system to support maximum operational availability and performance of the cranes once...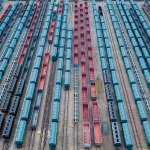 (Posted on 25/06/20)
According to the Ranking of Russia's Top Rolling Stock Manufacturers of 2019 compiled by INFOLine-Analytics, United Wagon Company (UWC, the Group or the Company) was placed first by the number of freight cars produced in Russia (21,000 freight cars) and second among the world's leading manufacturers (after the Chinese...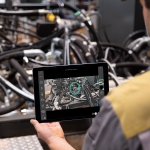 (Posted on 25/06/20)
Liebherr expands its digital product portfolio for crawler cranes, deep foundation equipment and maritime cranes with the development of a Remote Service tool. This improves assistance through visual information and so leads to faster and easier troubleshooting. As part of an extended test phase, all customers will have free access...