Equipment
(Posted on 13/08/19)
Engineers from global leader in bespoke dry bulk loading chutes, Cleveland Cascades, have been overseeing one of the company's latest chutes being assembled and installed in Spain. Working together on a new project with CHIA, of Spain, a Cascade chute for Clinker handling is being installed onto a Mobile Ship Loader at Malaga...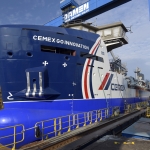 (Posted on 08/08/19)
The first of Damen's new Marine Aggregate Dredger class, a 103.5 metre MAD 3500, has been launched at Damen Shipyards Galati (DSGa) in Romania. The vessel, to be named the CEMEX Go Innovation, is the result of close cooperation between CEMEX UK Marine and Damen and represents the first of a new generation of efficient and...
(Posted on 08/08/19)
Superior Industries, Inc., a U.S. based manufacturer and global supplier of bulk material processing and handling systems, announces a new partnership with Canada's largest distributor of conveyor belting, components and other bulk material handling solutions. Belterra, a 50-year-old distributor with 19 locations throughout...
(Posted on 08/08/19)
Ecofix is a filler product which is used in combination with the Subsea Industries' award-winning Ecoshield hard coat system. Ecofix is specifically developed to provide ship owners and Original Equipment Manufacturers with a cost-effective solution for the repair of corroded or pitted steel surfaces.When a rudder or other...
(Posted on 08/08/19)
The Chinese company Anhui Conch Cement is one of the world's biggest cement producers.China alone accounted for around 2.2 billion tons, or about 56%, of total world cementproduction in 2018. Anhui Conch Cement recently placed an order with thyssenkruppIndustrial Solutions to supply four new polab® laboratory automation...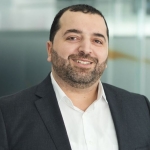 (Posted on 31/07/19)
Satellite communications specialist IEC Telecom has successfully completed an interconnection with Iridium Certus.IEC Telecom is now able to offer its comprehensive portfolio of maritime satellite communications solutions on the Iridium Certus platform.Providing truly global pole-to-pole coverage, Iridium Certus is highly reliable...