Equipment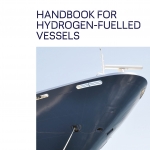 (Posted on 01/07/21)
A consortium of 26 leading companies and associations, led by DNV, has launched the "Handbook for Hydrogen-fuelled Vessels" to address the uncertainties surrounding hydrogen as ship fuel. The MarHySafe joint development project (JDP) aims to create a knowledge base for safe hydrogen operations in shipping.Green hydrogen could...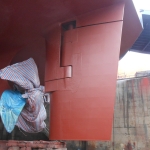 (Posted on 01/07/21)
The decision to apply the award-winning Ecoshield hard coating to rudders and thrusters is paying dividends, with a number of shipowners noticing zero cavitation damage and failure compared to equipment coated with other protective systems.Some of them were new customers, some returning ones. They had experienced firsthand the devastating...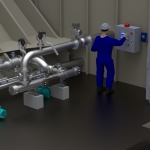 (Posted on 01/07/21)
BIO UV Group has designed a new series of BIO-SEA ballast water treatment system compatible with flow rate requirements of up to more than 2100m3/h.The new M-Series BWTS incorporates a novel reactor arrangement designed to increase the flow rate capacity of existing technology without the need for any manifolds."This is a...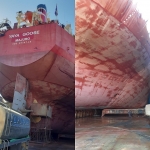 (Posted on 28/06/21)
The operators of bulkers and containerships are discovering the high quality of Nippon Paint. Owners of a large 72,300dwt containership delivered in 2013 found Nippon's low-friction LF-Sea hull coating to be in pristine condition after more than 90 months of service.The boxship drydocked for the first time in May 2021 after...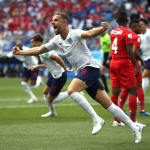 (Posted on 28/06/21)
KVH Industries, Inc., has reached an agreement with Anglo-Eastern, a global provider of ship management services, to supply its fleet with special sports content covering all the action from the European soccer championships and the Summer Games using the KVH NEWSlink™ service.The subscription means that Anglo-Eastern&rsquo...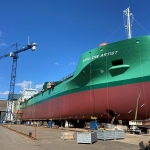 (Posted on 24/06/21)
Damen Marine Components has made a significant contribution to ten ships for the Irish shipping company Arklow Shipping, the latest of which, the Arklow Artist, will be put into service in the foreseeable future. To be able to generate high lifting forces, the ships are equipped with Van der Velden MASTER rudders and BARKE high-...