Equipment
(Posted on 14/01/20)
L.I.N.K. Global, one of the oldest established international network of independent forwarders, has signed a cooperation agreement with ShipParts.com, the rapidly expanding marine e-commerce platform, in which both parties will explore a myriad of mutually beneficial digitalisation projects.Initially, the new agreement will see...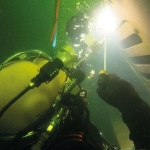 (Posted on 08/01/20)
Hydrex has received the approval to carry out classification certified grade A wet welding. To guarantee the required high standard of these underwater welds, NDT tests were performed by ABS surveyors before the certificate was awarded. The certificate was given to carry out grade A groove welding underwater. Most companies with...
(Posted on 08/01/20)
Superior Industries, Inc., a U.S. based manufacturer and global supplier of bulk material processing and handling systems, is excited to announce a new partnership with AMPCO Minerals. An investment into the manufacturer of crushing, screening, washing and conveying equipment furthers Superior's vision of growing a global...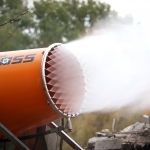 (Posted on 02/01/20)
In a move designed to bring unparalleled versatility to its line-up of highly-successful dust suppression equipment, BossTek has introduced an optional Variable Frequency Drive (VFD) system that allows users to adjust air flow to suit a broader range of applications and working environments. Driven by customer input from a number...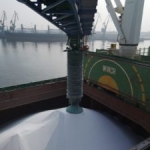 (Posted on 23/12/19)
Cleveland Cascades Engineers have recently supported with the installation and commissioning of a Cascade Chute Loading Alumina located in Vishakhapatnam, India.Cleveland Cascades is a specialist in the design and manufacture of bespoke dry bulk loading chutes. Based in the North East of England, they have built a population of...
(Posted on 23/12/19)
BIO-UV Group has recently strengthened its global partnership network with Hai Cheung Trading (HCT), a specialist marine equipment supplier based in Hong Kong. The strategic alliance aims to reinforce the commercial rollout of the company's BIO-SEA ballast water treatment system across Asia.BIO-UV Group will draw on HCT&rsquo...