Equipment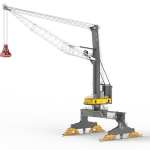 (Posted on 07/12/21)
The leading steel manufacturer in Italy, Acciaierie d'Italia has signed a contract with Liebherr for four new LPS 800 portal cranes for handling raw materials for steel production. The LPS 800 is the strongest and largest portal crane in the Liebherr portfolio. The four units operate 100% on electric power and thus enable emission...
(Posted on 07/12/21)
The international turnkey solution provider and manufacturer of custom-built solutions for agricultural and industrial processing, Cimbria, has announced it will be at the forefront of a major international IT project to increase efficiency and reduce complexity. The project will implement a state-of-the-art SAP-based ERP system...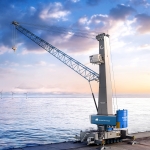 (Posted on 30/11/21)
Terminal San Giorgio S.r.l. (TSG) has ordered an eco-efficient Konecranes Gottwald ESP.8 Mobile Harbour Crane for its terminal in Genoa, Italy. Booked in November 2021, it is the very first Generation 6 crane to go to Italy. It will be delivered in June 2022.Established in 2006, TSG has become the largest multipurpose terminal in...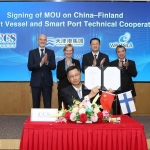 (Posted on 30/11/21)
The intelligent marine technology company, Wärtsilä Voyage, has signed an MoU with the China Classification Society (CCS) and Tianjin Port to advance China's intelligent vessel technology and deploy next-generation tugboat technology at one of the busiest ports in the world. The project's scope includes delivering...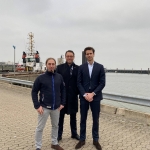 (Posted on 30/11/21)
Netherlands-based Damen Shipyards has been busy in Germany in recent weeks, delivering three, specialist bespoke vessels and establishing a full-time office to provide support to vessel operators in the region. These actions reflect Damen's ongoing commitment to the southern Baltic and German Bight, with their special requirements...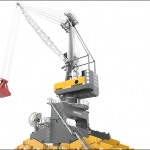 (Posted on 25/11/21)
Liebherr is to supply Euroports Germany with an all-electric portal crane next year. All crane movements of the pioneering machine will be carried out by means of emission-free electric motors. With this sustainable investment, Euroports is increasing the handling capacity of its bulk terminal at Rostock's overseas port.Euroports...