Equipment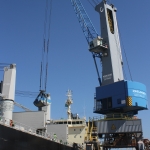 (Posted on 09/09/22)
Oy Adolf Lahti Yxpila Ab (Adolf Lahti) and the stevedoring company Oy M. Rauanheimo Ab (Rauanheimo) are now operating a new, eco-efficient Generation 6 Konecranes Gottwald Mobile Harbour Crane at the Port of Röyttä in Tornio, Finland, next to the Swedish border. The order was booked in February 2022 and the crane was delivered...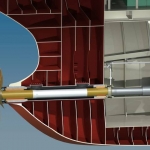 (Posted on 07/09/22)
Peer-reviewed research by Thordon Bearings into the hydrodynamic lubrication efficiency of a ship's propeller shaft bearing has found that the use of seawater-lubricated elastomeric polymer bearings reduces fuel consumption.The environmental and financial benefits of adopting a seawater-lubricated propeller shaft system are...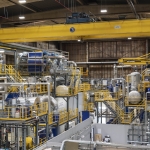 (Posted on 07/09/22)
Authorities have granted approval for testing with ammonia at the Alfa Laval Test & Training Centre. When installation of the testing setup is completed by the end of 2022, the centre will be able to work with all fuels in consideration as the marine industry decarbonizes.Alfa Laval will serve marine customers at all stages...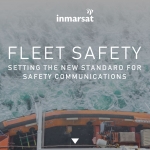 (Posted on 07/09/22)
Inmarsat, the world leader in global, mobile satellite communications, has launched Fleet Safety to modernise safety communication and improve safety standards in global shipping. Several years in the making, and a successor to the industry-leading maritime safety service, Inmarsat C, the formal launch follows the successful conclusion...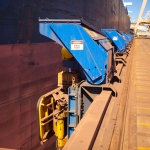 (Posted on 03/09/22)
Cavotec's MoorMaster automated mooring systems have completed more than one million moorings at bulk, ferry, Ro/Ro, container handling and lock applications all over the world, making ports safer, more efficient and more sustainable.MoorMaster replaces hazardous conventional mooring lines with remotely operated automated vacuum...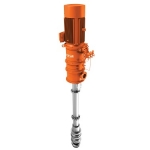 (Posted on 03/09/22)
DESMI's relaunched range of cargo pumps for liquefied gas plays an important role in the world's gas supply chain and supports the marine industry's voyage towards a greener future.Even though steps are being taken all over the world to evolve away from fossil fuels, gas will continue to play an important role...