Equipment
(Posted on 12/05/20)
The investment company Incus Investor changes its name to Scana ASA and embarks on a new course as parent company for a group of strong equipment and service suppliers to the maritime industry. The head office will move from Stavanger to Bergen.Through its subsidiaries, Incus Investor has managed a broad Nordic industrial history...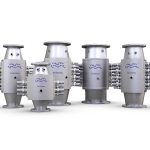 (Posted on 12/05/20)
Aalborg, Denmark, is the production site for Alfa Laval PureBallast 3 ballast water treatment systems. Having quickly adapted to the ongoing COVID-19 pandemic and lockdown measures from the Danish government, the factory continues to meet global production demands – and has even surpassed expectations."While the world...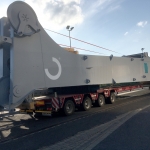 (Posted on 06/05/20)
In the first quarter of 2020, SIR S.p.A. Servizi Industriali (SIR) ordered another eco-efficient Konecranes Gottwald Mobile Harbour Crane for their operations at the Port of Brindisi in south-eastern Italy. With delivery in May and commissioning in June, the crane will be handling mostly bulk but also general and project cargo.&...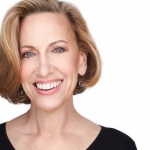 (Posted on 06/05/20)
Global learning and operational technology innovator, Ocean Technologies Group, has appointed Susan Steele as Chief Human Resources Officer.Steele, with over 25 years' experience in HR, is known for her pioneering use of artificial intelligence and automation to develop employees and improve operational efficiency."The...
(Posted on 06/05/20)
Canyon Marine Solutions has been approved as an authorised distributor for Thordon Bearings, manufacturer of the award-winning water lubricated COMPAC propeller shaft bearing system.The Virginia-based engineering firm will provide sales and engineering support to Thordon's complete portfolio of marine bearing and seal products...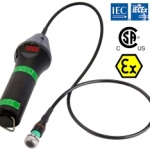 (Posted on 01/05/20)
Cygnus Instruments is proud to announce that the Cygnus 1 IS Ultrasonic Thickness Gauge now has IECEx Zone 0 Certification.In 1996 the IECEx was established through the initiative of the Ex industry and with support from certification bodies in the UK, France, Canada and Germany.The principle reason for the creation of the IECEx...