Equipment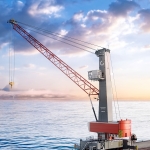 (Posted on 20/01/22)
The UK Port of Blyth, a leading offshore energy support base and important hub for the movement of a range of dry bulk, project, containerised and break bulk cargoes, has ordered an eco-efficient Konecranes Gottwald ESP.6 Mobile Harbour Crane for the newly refurbished Bates Clean Energy Terminal in the North East of England. Booked...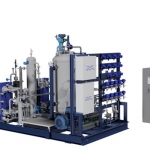 (Posted on 20/01/22)
As the marine industry focuses on decarbonization, Alfa Laval is experiencing increased demand for solutions related to LPG as fuel. Recent months have seen notable orders for the Alfa Laval FCM LPG, a low-flashpoint fuel supply system (LFSS) that can work seamlessly with LPG cargo handling systems.Given its lower CO2 footprint...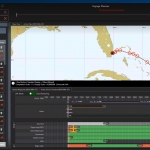 (Posted on 15/01/22)
OneOcean Group has expanded its platform capability to include a new and unique Environmental Planner, which uses a dynamic timeline to provide a real-time look ahead at the environmental rules and restrictions in force during a voyage. For the first time, navigational and environmental planning can be done in a simple integrated...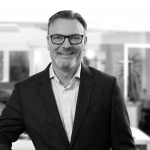 (Posted on 15/01/22)
Hanseaticsoft and Solitwork have announced a strategic partnership. The mission is to jointly improve shipping companies' ability to provide ship owners and managers with enhanced and automated reporting options, further improving business decision making.By combining Hanseaticsoft's cloud based innovative "Cloud...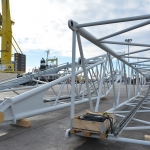 (Posted on 08/01/22)
After obtaining the approval of the respective boards of directors and its partner Algeposa, Noatum, through its subsidiary Noatum Terminals, which specialises in the management of port concessions and infrastructures, has completed the acquisition of four automotive cranes for its port terminals in Castellon, Sagunto and Tarragona...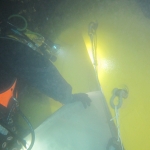 (Posted on 08/01/22)
When damage to propellers occured due to impact with ice and other debris, Hydrex has helped bulk shipowners, even if the damage is quite extensive.By taking advantage of the Hydrex in-house developed cold straightening technique, damaged blades can be straightened underwater, allowing the ship to return to commercial operations...