Equipment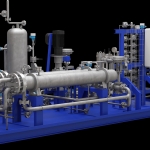 (Posted on 31/08/21)
The marine industry has ambitious decarbonization goals, but the fuel shift required to reach them will not occur overnight. The next step in the transition will likely be methanol, which – if produced from renewable green sources – will bring the industry to a level of carbon neutrality. At Alfa Laval, the technologies...
(Posted on 31/08/21)
METIS Cyberspace Technology SA has signed a memorandum of understanding (MoU) with Carl Baguhn GmbH & Co. KG, establishing a long-term strategic partnership to improve the environmental performance of existing ships and land-based power plants.Under the brand name 'GreenFuture', Carl Baguhn Hamburg collaborates with...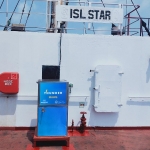 (Posted on 29/08/21)
Su-Nav, the integrated ship management company, has rolled out the latest sustainable, green product from its Su-Nav Aeronero Innovation Centre which will provide thousands of seafarers with pure drinking water, free from harmful bacteria and eliminating the use of plastic bottles.The machine, which has been installed on three vessels...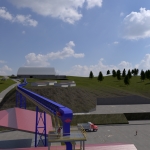 (Posted on 27/08/21)
SECIL Group has awarded Bedeschi with a contract for the supply of a new pipe conveyor to handle different kind of alternative fuels at Outão Cement Plant in Portugal.This project further strengthens the cooperation started with SECIL more than twenty years ago and it is part of the major R&D Clean Cement Line Project...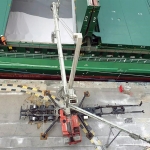 (Posted on 23/08/21)
Bruks Siwertell has won an order for a Siwertell 10,000 S next-generation road-mobile unloader from new customer Trimet France. It is destined for unloading dry bulk cargoes of alumina in Marseille; the country's largest port. The unloader offers extremely efficient, dust-free alumina handling with minimal material degradation...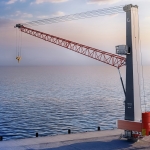 (Posted on 20/08/21)
Super Terminais Comercio e Industria Ltda (Super Terminais), a private cargo terminal at the Port of Manaus, Brazil, has ordered three eco-efficient Generation 6 Konecranes Gottwald ESP.10 cranes to service the biggest shipping vessels in modern logistics. The order, booked in June 2021, will be used to handle general cargo and...