Equipment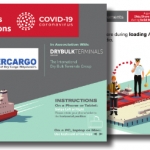 (Posted on 29/07/20)
Vistrato Limited, the specialists in online dry bulk training, have produced a comprehensive'COVID-19 Guide for Ship/Shore Interactions' for ships and terminals handling solid bulkcargoes during the current global pandemic. This handy online guide is focused on minimisingface-to-face contact between ship and shore...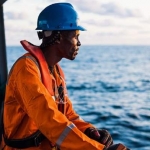 (Posted on 22/07/20)
Leading global maritime e-learning provider Seagull Maritime and Videotel have jointly launched a new title called "Cyber Wellness" aimed at seafarers.With internet connectivity at sea growing rapidly amongst the world's fleet, there are many advantages for seafarers being able to keep in close contact with family...
(Posted on 22/07/20)
Wärtsilä Corporation has released its Half Year Financial ReportHighlights include:Order intake decreased by 19% to EUR 2,259 million (2,793)Order book at the end of the period decreased by 12% to EUR 5,401 million (6,157)Net sales increased by 1% to EUR 2,390 million (2,368)Book-to-bill amounted to 0.95 (1.18)Comparable...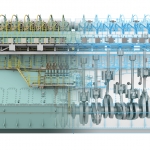 (Posted on 16/07/20)
Engine designer WinGD (Winterthur Gas & Diesel) has prioritised collaboration and transparency in its new cylinder lubrication guide, to ensure that selecting the right oil is easier than ever. For the first time, the new documentation provides ship operators with consolidated, at-a-glance information highlighting the specific...
(Posted on 16/07/20)
Global learning and operational technology innovator, Ocean Technologies Group, has further bolstered its leadership team with the addition of Caspar Atkinson as Chief Product Officer.Caspar is an accomplished product leader with over 20 years' experience in creating digital products and delivering technology solutions, successfully...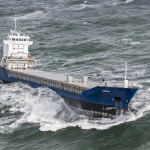 (Posted on 10/07/20)
On its fleet, SCG offers its personnel a Crew Welfare Zone with free internet within the 12-mile (4G) zone. To realise this, SCG wanted a plug&play, cost-efficient system that is always operational and doesn't interfere with the crew's activities.To make this happen, a seamless transition between 4G and the Inmarsat...