Equipment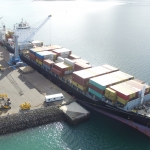 (Posted on 18/11/19)
In the third quarter of this year, Northport Limited ordered an eco-efficient Konecranes Gottwald Model 6 Mobile Harbour Crane for their deep-water facility at Marsden Point, on the north island of New Zealand. The crane will be delivered and commissioned in the first quarter of 2020. It will expand the facility's container...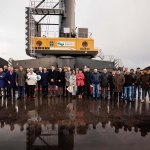 (Posted on 18/11/19)
Liebherr has handed over the 100th Liebherr mobile harbour crane, a new LHM 600, to the Spanish customer Maritima del Principadoin Gijón. Spain is now the third country in the world, alongside Russia and India,with a fleet of 100 or more Liebherr mobile harbour cranes.Liebherr maritime cranes reached another milestone. Liebherr...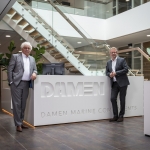 (Posted on 18/11/19)
In a festive atmosphere Damen Marine Components (DMC) has celebrated the official opening of its new headquarters in Hardinxveld-Giessendam, the Netherlands. The occasion also marked the introduction of Mark Visser as the company's new managing director as current managing director Steef Staal prepares for his retirement after...
(Posted on 18/11/19)
Research and Production Corporation "United Wagon Company", Russia's largest manufacturer of freight cars , and the National Railways of Zimbabwe (NRZ) have signed an agreement for the supply of freight cars intended for operation on the 1067-mm gauge track. By striking the deal, in addition to an earlier supply...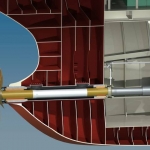 (Posted on 11/11/19)
Thordon Bearings is alerting its customers to the recent publication of a DNV GL study that concludes the recent surge in propeller shaft bearing failures is indeed related to the use of certain environmentally acceptable lubricants (EALs).In conclusion to the first phase of an ongoing investigation, DNV GL reported that "...
(Posted on 11/11/19)
An Australian client loading zinc and lead close to residential area has selected Blue Water Misting (BWM) to provide a Dry Fog system for ship Loading.The system was cost effective and and simple to set up on the ships hatch and was able to suppress all fugitive dust from the loading adding less than 0.25% moisture.BWM now has...