Equipment
(Posted on 08/11/21)
KVH Industries, Inc., a global leader of maritime satellite connectivity, announced today that it has expanded its KVH Watch suite of maritime IoT solutions with Cloud Connect, a service designed to utilize advanced edge computing to enable integration of maritime applications and digital services for smart shipping. The Cloud Connect...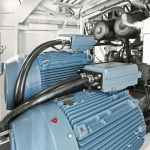 (Posted on 02/11/21)
Demand for Liebherr mobile harbour cranes with an e-drive has risen sharply in the 2021 sales year. Compared to 2019, the number of units equipped with an electric motor has doubled. Liebherr has been successfully using a hybrid drive concept consisting of a diesel engine and an electric drive for the mobile harbour cranes product...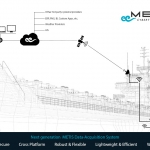 (Posted on 02/11/21)
METIS Cyberspace Technology SA has launched the next generation of its automated data-acquisition system, Ship Connect, in a move which enhances data transfer and monitoring while also enabling the development of ship performance analytics based on standard protocols.Through a robust, flexible and unified data-transmission framework...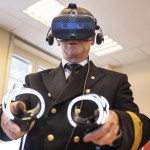 (Posted on 28/10/21)
Marine low-speed engine developer WinGD has strengthened its training capabilities as the number of gas-fuelled vessels on order surges. Among the investments, the company has expanded its network of training locations and added new online tools, making it even easier for ship operators to give their crews the skills they need.According...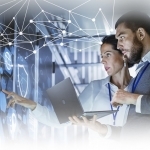 (Posted on 28/10/21)
High precision visual data transfer from ship-to-shore at low data rates is now possible thanks to an innovative new surveillance solution available from IEC Telecom.Working in partnership with Norway-based visual communications specialist AnsuR Technologies, IEC Telecom is now able to offer a surveillance portfolio which can enable...
(Posted on 28/10/21)
Michel van Roozendaal, currently President of MacGregor, has been appointed President of the Kalmar Mobile Solutions strategic business unit. He will continue to be a member of Cargotec's Leadership Team and report to President and CEO Mika Vehviläinen.Following Mr. van Roozendaal's appointment, Leif Byström (Bachelor...