Equipment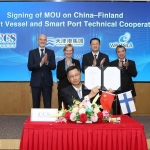 (Posted on 30/11/21)
The intelligent marine technology company, Wärtsilä Voyage, has signed an MoU with the China Classification Society (CCS) and Tianjin Port to advance China's intelligent vessel technology and deploy next-generation tugboat technology at one of the busiest ports in the world. The project's scope includes delivering...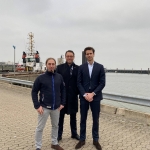 (Posted on 30/11/21)
Netherlands-based Damen Shipyards has been busy in Germany in recent weeks, delivering three, specialist bespoke vessels and establishing a full-time office to provide support to vessel operators in the region. These actions reflect Damen's ongoing commitment to the southern Baltic and German Bight, with their special requirements...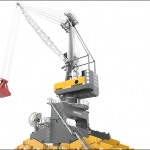 (Posted on 25/11/21)
Liebherr is to supply Euroports Germany with an all-electric portal crane next year. All crane movements of the pioneering machine will be carried out by means of emission-free electric motors. With this sustainable investment, Euroports is increasing the handling capacity of its bulk terminal at Rostock's overseas port.Euroports...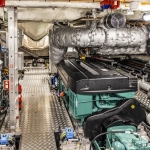 (Posted on 25/11/21)
Damen has become the first shipyard to achieve official EU Stage V certification for its in-house developed emissions reduction system. With many Damen vessels operating in harbours and waterways that are close to or within urban areas, the group recognised that it had an obligation to develop an emission reduction system to address...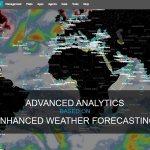 (Posted on 25/11/21)
METIS Cyberspace Technology SA has signed an agreement with global data and analytics expert Spire Global covering the provision of highly accurate weather-forecasting services to enhance the existing weather-related functionality available to the METIS data acquisition and analytics platform.Through a combination of terrestrial...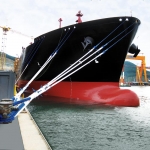 (Posted on 18/11/21)
Ocean Technologies Group (OTG) and Samson Rope, a leading developer and manufacturer of high-performance synthetic rope solutions, have agreed to collaborate to provide seafarers with on-demand access to Samson's comprehensive set of online courses in rope handling, inspection, fabrication, and installation.The courses will...