Equipment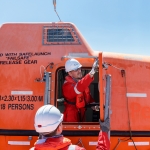 (Posted on 26/07/21)
Leading survival technology provider, Survitec, has relaunched its lifeboat inspection solution underpinned by the company's novel 'Hub and Spoke' network model.Lifeboat Inspection 402, devised in line with regulations mandated in 2020 under SOLAS Chapter III & IMO MSC.402(96), has been enhanced to deliver...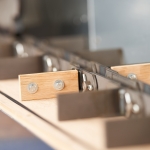 (Posted on 23/07/21)
Cimbria, a world leader in the field of high-tech solutions for Grain & Seed processing, has strengthened its commitment to develop sustainable products for the rapidly changing global industry.Cimbria has been driven by innovation throughout its 75 years history. Today, the company delivers another innovation supporting a better...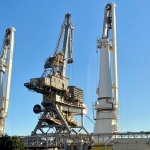 (Posted on 20/07/21)
A TAKRAF double jib level luffing ship unloader has arrived at an important deep-water port on the Australian East coast, where it will replace two existing machines (decommissioned in 2018) to enhance the capability of the Port of Newcastle in handling a range of commodities. Following loading of the machine onto the berth at the...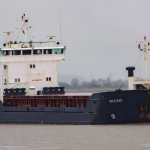 (Posted on 15/07/21)
Global dry-cargo and multipurpose ship operator RIX Shipmanagement Ltd has chosen KVH Industries' AgilePlans subscription-based Connectivity as a Service (CaaS) programme to supply its vessels with VSAT connectivity. Installations for four vessels have been completed, with plans for an additional 25 through the second quarter...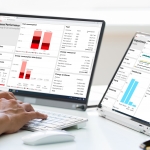 (Posted on 15/07/21)
New online platform, ABB Ability Marine Fleet Intelligence – Advisory, combines the power of cloud-based analytics and reporting with user-friendly visualizations to help shipowners, managers and charterers optimize ship performance fleet-wide.ABB Ability™ Marine Fleet Intelligence – Advisory is offered as a SaaS...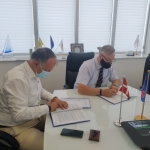 (Posted on 13/07/21)
Mastermind Shipmanagement Ltd., Navkratis Ltd., and DESMI Ocean Guard A/S have announced that Mastermind Shipmanagement has selected the CompactClean Ballast Water Management System (BWMS) for installation on its owned fleet consisting of dry-bulk, break-bulk, multipurpose vessels, and cement carriers.DESMI Ocean Guard A/S develops...