IBJ Awards » Introduction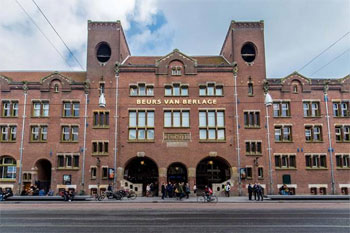 The Beurs Van Berlage, Amsterdam - 13th November 2017
A Salute to Excellence in the Maritime Bulk Industry
The city of Amsterdam will host this year's "Night of the Year" for the Maritime Bulk Industry. Amsterdam is a leading global city with strong links to the world's maritime community.
The IBJ Awards salute achievements by individuals and organisations and uniquely provide companies with an opportunity to put themselves in the spotlight, or to nominate an organisation who they believe is doing a fantastic job. This is your chance to be part of a momentous event in the bulk industry where you can dine and network with world leading companies.
Being shortlisted, or winning at The IBJ Awards increases profile to the bulk industry and boosts staff morale. The awards event, to be held at the Pavilion at the historic Tower of London provides a unique networking opportunity for the industry at a glittering gala occasion. Entries are judged by senior industry leaders. Working in separate panels to ensure complete Impartiality, judges are chosen to recognise what is truly outstanding and deserves recognition. The panel will pay particular attention to increased efficiency, safety and environment protection.
The Venue
The Beurs van Berlage is an inspiring venue in the heart of Amsterdam and above all a location with a story. This monument to trade, where history can be felt in every detail, is the most central of all event locations in Amsterdam, within walking distance of Amsterdam Central Station, and just 20 minutes from Schiphol International Airport.
Trade flourished in Amsterdam for centuries and in 1896 the city administration decided to allow the construction of a new stock exchange. The honour of developing this new building went to architect and urban designer Hendrik Petrus Berlage. He designed a completely new building, with its bell tower housing the 'Beursbengel' (exchange bell) as the most prominent feature. Berlage's genius was to design the new stock exchange building so that it could serve as a grand communal home and public palace, as well as a functioning stock exchange.
This wonderful venue has many years of experience in arranging dinners at a high level and will be the perfect setting in the Netherlands for the global bulk industry's "Night of the Year."
IBJ Awards 2017 - Winners
Award for Safety in Bulk Handling - sponsored by DNV GL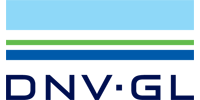 Marine:
Pacific Basin Shipping
Cargo Handling:
Pacific Coast Terminals
Best Specialist Dry Bulk Port or Terminal - sponsored by The Maritime Standard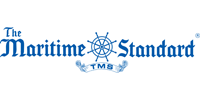 Euroports
Innovative Technology Award - sponsored by Caravel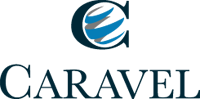 Marine:
Eniram
Cargo Handling:
Nemag
Bulk Ship of the Year - sponsored by ClassNK
Venture Joy
Hamburg Bulk Carriers
The People Development Award - sponsored by Nectar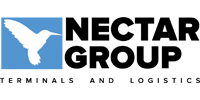 Marine:
Fleet Management
Cargo Handling:
Abu Dhabi Ports
Environmental Protection Award - sponsored by Port of Amsterdam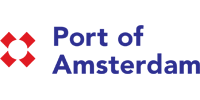 Marine:
Fednav
Cargo Handling:
Aurecon and Qatar Primary Metals Company
Best Ship Loading/Unloading System - sponsored by The Maritime Standard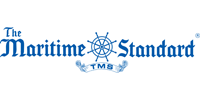 Siwertell
Best Grab - sponsored by Associated British Ports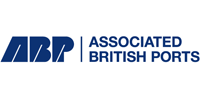 Credeblug
Bulk Logistics Excellence Award - sponsored by Solent Stevedores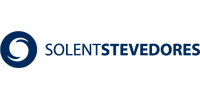 The Armitt Group
IT Solutions Award - sponsored by the Port of Dunkirk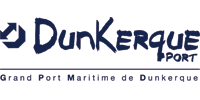 Marine:
AXS Marine
Cargo Handling:
Vistrato
Bulk Ships Agent Award - sponsored by Euroports
GP Shipping
Bulk Ship Operator of the Year - sponsored by Aderco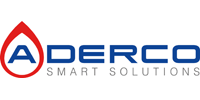 Oldendorff Carriers
Customer Care Award - sponsored by Sénalia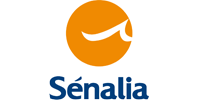 Marine:
McKeil Marine
Cargo Handling:
Samson
Best Dry Bulk Port - sponsored by TBA Ltd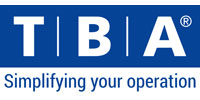 Sohar Port and Freezone
Special Achievement Award - sponsored by Port of Rotterdam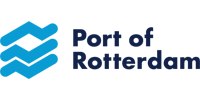 T Parker Host
Entrepreneur of the Year - sponsored by Anvil Attachments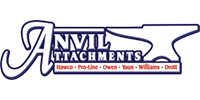 Madeleine Paquin
Personality of the Year - sponsored by Haropa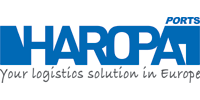 Jon Craft
Lifetime Achievement Award - sponsored by Abu Dhabi Ports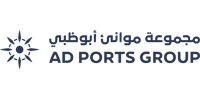 Peter Cremers
What people say about the IBJ Awards
"On behalf our Management and colleagues in the Hamburg Bulk Carriers Group, I would like to thank you so much for organising such great event with a fantastic atmosphere and attendance.
We met some good old friends and certainly we made new friends there. I can't put in words how emotional and proud this award makes us. Thank you so much. We will be delighted to have you in our office any time."
Andre Marcano, Chartering Director, Hamburg Bulk Carriers
"An amazing event and it was worth the effort and the time."
Capt Anil Tejpal, Anglo Eastern Univan Group
"It was a great evening. You and your team put on a first class event. We are looking forward to next year."
Wade Leslie, Pacific Coast Terminals
"Many thanks for your hospitality at the beautiful Amsterdam city. It was great event and I look forward to meet when you are in UAE."
Capt Abdulkareem Al Masabi, Chairman, Abu Dhabi Terminals
"It was great meeting with you at the fabulous event. It was an extremely nice evening. We enjoyed it very much."
Dr Abdul Rahim, Manager, South East Asia, ClassNK
"Still basking in the afterglow. Thank you for a wonderful evening. An understatement."
Derek Brennan, Chief Operating Officer, Aderco
"Thanks for organising the event last night. Good food, great venue and a chance to network with some interesting people on the table."
Nigel Bradshaw, Pacific Basin Shipping
"Congratulations to you and 'your team' for another successful Awards Dinner."
John Carr, Business Development Manager, Industrial Chemicals Limited
"Thanks for hosting a great evening. Lots of fun. Looking forward to catching up in Montreal. You put on a great evening!! Well done indeed."
Tom Paterson, Fednav
"It was a very good night. Really enjoyed it."
Jens Neilsen, Commercial Director, Associated British Ports
"It was a great evening and thanks for all involved."
Ian Thompson, Managing Director, TMS Ship Management
"Congratulations on a successful night for the IBJ, it was a splendid evening, as always, and we thoroughly enjoyed it."
Simon Coghlan, Managing Director, GP Shipping
"Congratulations on a splendid evening. Our guests were very pleased and impressed."
George Di Sante, Logistec
"We had a great evening. Thanks again and congratulations. It was top!"
Carl Ghekiere, Chief Commercial Officer, Euroports
"Thank you for memories of a very nice evening. We had a good time in the Beurs van Berlage, many thanks for having us at the IBJ. We'll keep in touch for next year, in Ghent."
Femke Brenninkmeier, Port of Amsterdam
"Great evening and well organised event… we will be in Ghent trying to win again!"
Nicholas Marshall, Commercial Director Frank Armitt & Son Limited
"Many thanks again for a very memorable and enjoyable evening…we found the execution and detail given to all aspects of the event was truly top class. Well done. We also had some quality interactions with other attendees and we hope to follow up on these."
Tommy Casey, Vistrato
"It was a very enjoyable evening and I must congratulate you on the professional and entertaining way in which the awards ceremony itself was conducted. I have been to a few and they can sometimes drag on a bit! I particularly enjoyed your choice of music!"
Phil Hughes, Commercial Manager, Coldharbour Marine
"The Night of the Year was fantastic…Congratulations."
Marek Kowalski
"Many thanks for the Awards evening; a good attendance as always."
Steve Pullen, Dan Shipping
"It was a great show to attend, I had a great evening and it was an honor to hand over the award."
Sylvia Boer, Head of Communications, Damen Shipyard
"Thank you and congratulations to you and your team for putting on such a great evening."
Chris Leonard, Nectar Group
"Thanks for another wonderful evening."
Sarah Summers, Partnerships Development Executive, Sailors' Society