IBJ Awards » Introduction
Eskimo Fabriek, Ghent, Belgium - 19th November 2018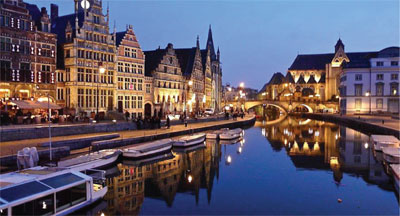 A Salute to Excellence in the Maritime Bulk Industry
The historic city of Ghent will host this year's "Night of the Year" for the Maritime Bulk Industry - the 10th IBJ Awards.
The IBJ Awards salute achievements by individuals and organisations and uniquely provide companies with an opportunity to put themselves in the spotlight, or to nominate an organisation who they believe is doing a fantastic job. This is your chance to be part of a momentous event in the bulk industry where you can dine and network with world leading companies.
The Venue
The Eskimo Fabriek (Eskimo Factory) in Ghent is a 19th century textile factory that has been completely renovated and as an event location, offers top class, modern facilities for a unique evening for the global bulk industry. Located near to the port, Eskimo Fabriek is a little piece of Belgian history, which contributes to the further expansion and appeal of the city of Ghent and the preservation of the architectural heritage of Flanders.
The city of Ghent has a proud history. It became an important trade centre in the 11th and 12th centuries thanks to the local production of cloth, made from imported English wool. It was at this time that the city's impressive stone Castle of the Counts (Gravensteen) was built. By the late 15th century, the cloth trade had begun to wane, though Ghent remained prosperous by shifting its economy to the shipping trade along the Leie and Scheldt rivers. In the latter part of the century the closing of the Scheldt brought with it commercial decline, which was reversed during the industrial boom of the 19th century, when new factories such as sugar refineries and cotton mills were constructed.
The city continued to grow as an industrial centre and major bulk port and today, Ghent, which is the capital of the province of East-Flanders, has a population of about 250,000 inhabitants. Ghent is renowned worldwide for handling grain, coal, fruit juice, cars, chemicals, steel, wood, oil products and construction materials. Last December the merger between the port of Ghent and Zeeland Seaports created North Sea Port, a top 10 European port.
IBJ Awards 2018 - Winners
Award for Safety in Bulk Handling - sponsored by DNV GL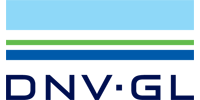 Marine:
Fleet Management
Cargo Handling:
Wuvio
Best Specialist Dry Bulk Port or Terminal - sponsored by Telestack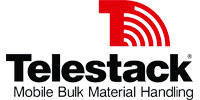 Lumut Port
Innovative Technology Award - sponsored by CSL Group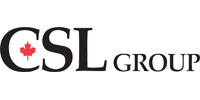 Marine:
AXSMarine
Cargo Handling:
Abu Dhabi Ports
Bulk Ship of the Year - sponsored by ClassNK
NACC Alicudi
The People Development Award - sponsored by Nectar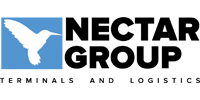 Marine:
Fednav
Cargo Handling:
Solent Stevedores
Environmental Protection Award - sponsored by Port of Amsterdam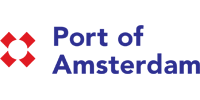 Marine:
Subsea Industries
Cargo Handling:
Euroports
Best Ship Loading/Unloading System - sponsored by North Sea Port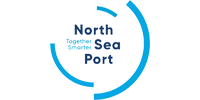 Neuero
Best Grab - sponsored by Asian Bulk Logistics
Verstegen
Bulk Logistics Excellence Award - sponsored by Solent Stevedores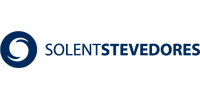 T. Parker Host
IT Solutions Award - sponsored by the Port of Dunkirk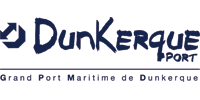 Marine:
Singular Point
Cargo Handling:
TBA
Bulk Ships Agent Award - sponsored by Euroports
DAN Shipping and Chartering
Bulk Ship Operator of the Year - sponsored by Aderco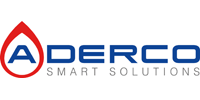 Cargill
Customer Care Award - sponsored by The Maritime Standard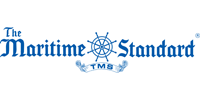 Marine:
Pacific Basin Shipping
Cargo Handling:
Siwertell
Best Dry Bulk Port - sponsored by TBA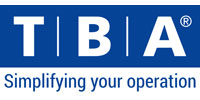 Associated British Ports, Humber
Special Achievement Award - sponsored by Sénalia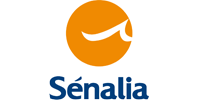 EMS - Tech
Entrepreneur of the Year - sponsored by Anvil Attachments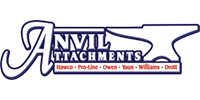 Dr. Noura Al Dhaheri
Personality of the Year - sponsored by Associated British Ports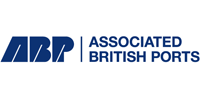 Stéfane Raison
Lifetime Achievement Award - sponsored by Abu Dhabi Ports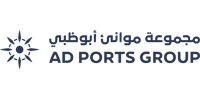 Bert and Jan Langendijk
What people say about the IBJ Awards
"On behalf our Management and colleagues in the Hamburg Bulk Carriers Group, I would like to thank you so much for organising such great event with a fantastic atmosphere and attendance.
We met some good old friends and certainly we made new friends there. I can't put in words how emotional and proud this award makes us. Thank you so much. We will be delighted to have you in our office any time."
Andre Marcano, Chartering Director, Hamburg Bulk Carriers
"An amazing event and it was worth the effort and the time."
Capt Anil Tejpal, Anglo Eastern Univan Group
"It was a great evening. You and your team put on a first class event. We are looking forward to next year."
Wade Leslie, Pacific Coast Terminals
"Many thanks for your hospitality at the beautiful Amsterdam city. It was great event and I look forward to meet when you are in UAE."
Capt Abdulkareem Al Masabi, Chairman, Abu Dhabi Terminals
"It was great meeting with you at the fabulous event. It was an extremely nice evening. We enjoyed it very much."
Dr Abdul Rahim, Manager, South East Asia, ClassNK
"Still basking in the afterglow. Thank you for a wonderful evening. An understatement."
Derek Brennan, Chief Operating Officer, Aderco
"Thanks for organising the event last night. Good food, great venue and a chance to network with some interesting people on the table."
Nigel Bradshaw, Pacific Basin Shipping
"Congratulations to you and 'your team' for another successful Awards Dinner."
John Carr, Business Development Manager, Industrial Chemicals Limited
"Thanks for hosting a great evening. Lots of fun. Looking forward to catching up in Montreal. You put on a great evening!! Well done indeed."
Tom Paterson, Fednav
"It was a very good night. Really enjoyed it."
Jens Neilsen, Commercial Director, Associated British Ports
"It was a great evening and thanks for all involved."
Ian Thompson, Managing Director, TMS Ship Management
"Congratulations on a successful night for the IBJ, it was a splendid evening, as always, and we thoroughly enjoyed it."
Simon Coghlan, Managing Director, GP Shipping
"Congratulations on a splendid evening. Our guests were very pleased and impressed."
George Di Sante, Logistec
"We had a great evening. Thanks again and congratulations. It was top!"
Carl Ghekiere, Chief Commercial Officer, Euroports
"Thank you for memories of a very nice evening. We had a good time in the Beurs van Berlage, many thanks for having us at the IBJ. We'll keep in touch for next year, in Ghent."
Femke Brenninkmeier, Port of Amsterdam
"Great evening and well organised event… we will be in Ghent trying to win again!"
Nicholas Marshall, Commercial Director Frank Armitt & Son Limited
"Many thanks again for a very memorable and enjoyable evening…we found the execution and detail given to all aspects of the event was truly top class. Well done. We also had some quality interactions with other attendees and we hope to follow up on these."
Tommy Casey, Vistrato
"It was a very enjoyable evening and I must congratulate you on the professional and entertaining way in which the awards ceremony itself was conducted. I have been to a few and they can sometimes drag on a bit! I particularly enjoyed your choice of music!"
Phil Hughes, Commercial Manager, Coldharbour Marine
"The Night of the Year was fantastic…Congratulations."
Marek Kowalski
"Many thanks for the Awards evening; a good attendance as always."
Steve Pullen, Dan Shipping
"It was a great show to attend, I had a great evening and it was an honor to hand over the award."
Sylvia Boer, Head of Communications, Damen Shipyard
"Thank you and congratulations to you and your team for putting on such a great evening."
Chris Leonard, Nectar Group
"Thanks for another wonderful evening."
Sarah Summers, Partnerships Development Executive, Sailors' Society